$1 Million To Injured Forklift Operator With Debilitating Injury
Oct 11, 2022
Personal Injury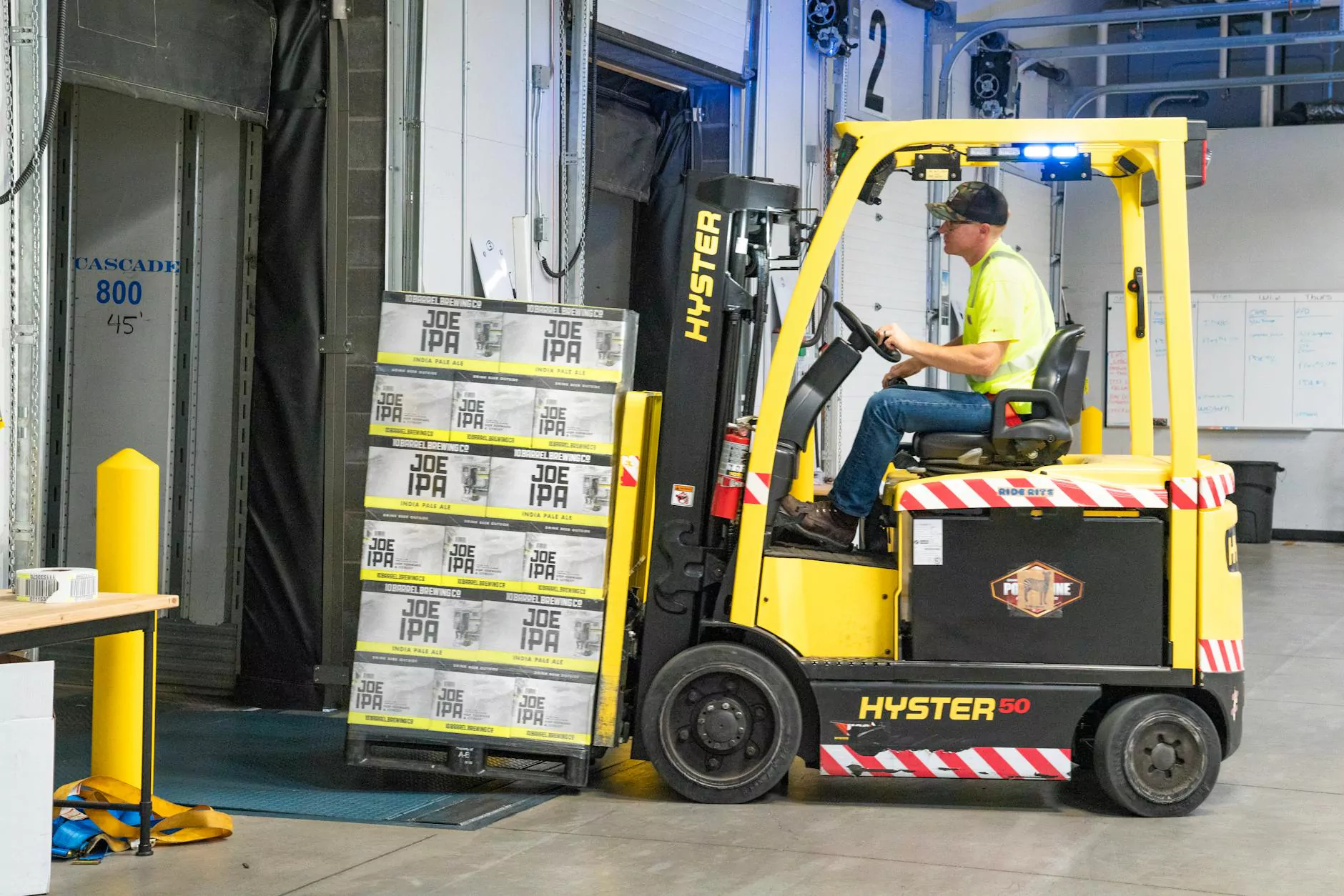 Introduction
Welcome to John Hugh Shannon, your trusted legal partner in personal injury claims. We are honored to share with you our recent success in securing a remarkable $1 million compensation for an injured forklift operator with a debilitating injury. Our team of experienced attorneys has the expertise needed to fight for justice and fair compensation on behalf of our clients.
Understanding the Case
Our client, a hardworking forklift operator, endured a life-altering incident at their workplace that left them with a debilitating injury. Facing immense physical, emotional, and financial challenges, they turned to John Hugh Shannon for support.
Upon taking on the case, our dedicated legal team conducted a comprehensive investigation to gather all pertinent evidence. We left no stone unturned, meticulously analyzing accident reports, medical records, and witness testimonies. Our commitment to detail ensured that we had a strong foundation to build a compelling case on behalf of our client.
Navigating the Legal Process
At John Hugh Shannon, we understand that the legal process can be daunting for our clients. That's why we pride ourselves on providing clear guidance and support every step of the way. From filing the initial claim to representing our client in court, our team of skilled attorneys is equipped to handle the intricacies of personal injury cases.
The Importance of Expertise
With decades of experience in personal injury law, we have developed a deep understanding of the complexities involved in securing fair compensation for our clients. Our expertise enables us to expertly navigate negotiation talks, gather compelling evidence, and present persuasive arguments in court to maximize the chances of a favorable outcome.
Commitment to Justice and Fair Compensation
At John Hugh Shannon, our primary goal is to ensure justice is served and fair compensation is awarded to those who have been wrongfully injured. We are an unwavering advocate for our clients' rights, fighting tirelessly to hold negligent parties accountable for the physical, emotional, and financial damages they cause.
The Path to $1 Million Compensation
Through our meticulous preparation and relentless advocacy, our legal team successfully secured a $1 million compensation payout for our client. This substantial amount not only provides our client with the financial means to cover medical expenses, lost wages, and ongoing care, but also serves as a testament to the power of quality legal representation.
Why Choose John Hugh Shannon?
Choosing the right legal representation is crucial when it comes to personal injury claims. Here are a few reasons why John Hugh Shannon stands out:
Extensive experience in personal injury law
Proven track record of successful outcomes
Highly skilled and dedicated legal team
Individualized attention and support for every client
Strong reputation in the legal community
Commitment to fighting for justice and fair compensation
Conclusion
If you or a loved one has suffered a debilitating injury due to someone else's negligence, don't hesitate to reach out to John Hugh Shannon. Our team is here to provide you with exceptional legal representation and support throughout your personal injury claim. Together, we can seek justice and secure the compensation you deserve.
Contact John Hugh Shannon today for a free consultation and let us fight for your rights.