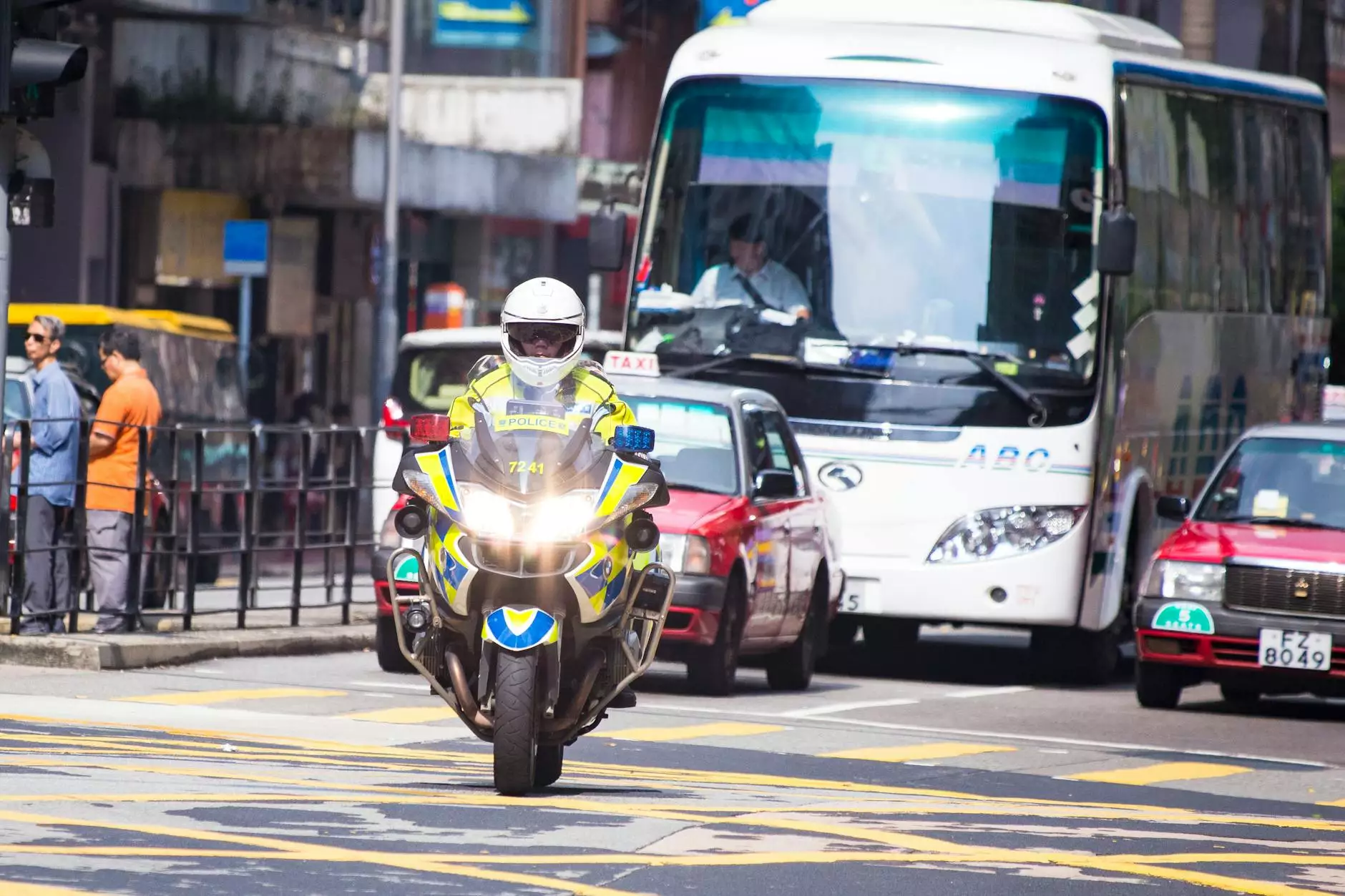 Introduction
Welcome to John Hugh Shannon, your trusted source for information on criminal traffic offenses in Florida. As a leading authority in the legal field, we are dedicated to providing comprehensive details and valuable insights into various traffic offenses and the legal proceedings associated with them. Whether you are facing a DUI charge, reckless driving accusation, or any other criminal traffic offense in Florida, we are here to help you navigate the complexities of the legal system.
Understanding Criminal Traffic Offenses
Florida has strict laws to ensure the safety of its residents and visitors on the roads. Criminal traffic offenses encompass a wide range of violations that can result in severe penalties, including fines, license suspension, probation, and even imprisonment. It is crucial to have a thorough understanding of these offenses to protect your rights and make informed decisions during legal proceedings.
1. DUI (Driving Under the Influence)
DUI is one of the most common and serious criminal traffic offenses in Florida. It refers to operating a motor vehicle while under the influence of alcohol, drugs, or both, to the extent that the person's normal faculties are impaired. A DUI conviction can have significant consequences, such as hefty fines, mandatory ignition interlock device installation, license suspension, probation, community service, and even imprisonment. It is essential to consult an experienced attorney if you are facing a DUI charge to ensure the best possible outcome for your case.
2. Reckless Driving
Reckless driving involves operating a vehicle with a willful or wanton disregard for the safety of others. It includes behaviors such as excessive speeding, aggressive driving, street racing, and ignoring traffic signals. Reckless driving is a serious offense in Florida, punishable by fines, license suspension, probation, and potential imprisonment. If you are accused of reckless driving, it is crucial to seek legal representation to protect your rights and explore possible defenses.
3. Hit and Run
Hit and run offenses occur when a driver involved in an accident fails to stop, provide identification, or render aid to the injured party. Leaving the scene of an accident can result in severe consequences, including criminal charges, license suspension, fines, and even imprisonment. It is imperative to understand the legal obligations and potential penalties associated with hit and run offenses in Florida.
4. Vehicular Homicide
Vehicular homicide is a grave criminal offense that involves causing the death of another person while operating a motor vehicle in a reckless or negligent manner. This offense carries severe penalties, including substantial fines, lengthy license suspension, mandatory imprisonment, and potential civil liabilities. Consultation with a skilled attorney is vital to mount a robust defense and protect your rights in the event of a vehicular homicide charge.
Legal Proceedings and Defense Strategies
When facing criminal traffic offenses in Florida, understanding the legal proceedings and available defense strategies is crucial to achieve the best possible outcome. Here at John Hugh Shannon, we ensure that you have access to comprehensive guidance and expert advice throughout the legal process.
1. Building a Strong Defense
To challenge the accusations and mitigate the potential consequences of a criminal traffic offense, it is essential to build a strong defense. Experienced attorneys can examine the circumstances surrounding the offense, gather evidence, interview witnesses, and develop effective defense strategies tailored to your case. They can explore options such as challenging the validity of field sobriety tests in DUI cases, proving lack of intent in reckless driving accusations, or establishing extenuating circumstances in hit and run incidents.
2. Plea Bargaining
In certain cases, plea bargaining can be a viable option to minimize the severity of penalties associated with criminal traffic offenses. Skilled attorneys can negotiate with the prosecution to secure reduced charges, lighter sentences, or alternative programs such as traffic schools or substance abuse treatment. It is crucial to consult with a knowledgeable lawyer who can guide you through the plea bargaining process and ensure the protection of your rights and interests.
3. Trial Representation
If your case goes to trial, having competent and experienced representation is crucial. Attorneys specialized in criminal traffic offenses can present evidence, cross-examine witnesses, challenge the prosecution's case, and strive for a favorable verdict. Their in-depth knowledge of the law and persuasive courtroom skills can significantly impact the outcome of your trial.
Conclusion
At John Hugh Shannon, we understand the complexities and stakes involved in criminal traffic offense cases in Florida. By providing comprehensive information, expert advice, and dedicated legal representation, we aim to assist you in navigating the legal system and securing the best possible outcome for your case. Contact us today to schedule a consultation and let us embark on your legal journey together.