Howard Coker, Personal Injury Trial Attorney Jacksonville, FL
Dec 16, 2022
Personal Injury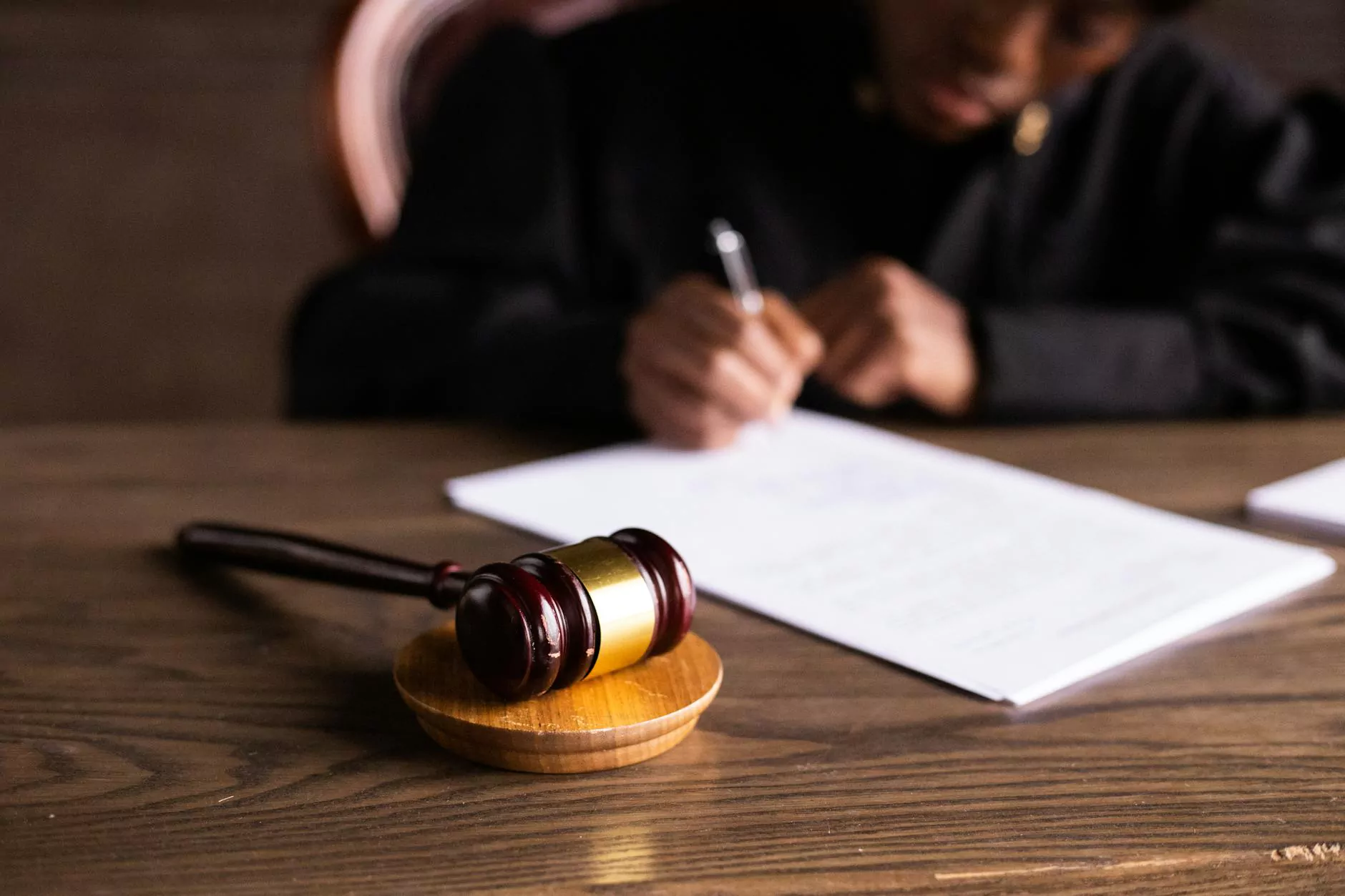 Welcome to the webpage of Howard Coker, your trusted personal injury trial attorney in Jacksonville, FL. At John Hugh Shannon, we specialize in providing exceptional legal services in personal injury cases, and our highly skilled team is dedicated to fighting for your rights and seeking justice on your behalf.
Quality Legal Representation for Personal Injury Cases in Jacksonville
When it comes to personal injury cases, having a knowledgeable and experienced attorney by your side is crucial. Howard Coker has a proven track record of success and has represented numerous clients throughout Jacksonville, FL, helping them secure the compensation they deserve.
With extensive experience in personal injury law, Howard Coker understands the complexities of these cases and knows how to navigate the legal system to ensure the best possible outcome for his clients. He is committed to protecting your rights and interests, providing personalized attention, and working tirelessly to achieve justice on your behalf.
Comprehensive Personal Injury Services
Our law firm specializes in a wide range of personal injury cases, including but not limited to:
Car accidents
Motorcycle accidents
Truck accidents
Slip and fall accidents
Medical malpractice
Wrongful death
Whether you have suffered injuries due to a negligent driver, a hazardous premise, or medical malpractice, Howard Coker has the expertise and resources to handle your case effectively. He will carefully evaluate your situation, gather evidence, and build a strong case to maximize your chances of receiving fair compensation for your damages.
Why Choose Howard Coker?
When selecting a personal injury trial attorney in Jacksonville, FL, it is essential to choose someone with a proven track record and an unwavering commitment to their clients. Howard Coker possesses the following qualities that set him apart:
Experience: With decades of experience in personal injury law, Howard Coker has developed a deep understanding of the intricacies of these cases and the tactics employed by insurance companies.
Expertise: As a highly skilled trial attorney, Howard Coker has the necessary expertise to handle even the most complex personal injury cases. He is not afraid to take your case to court if negotiations do not yield favorable results.
Client-Focused Approach: Howard Coker believes in putting his clients first. He takes the time to listen to your concerns, understand your unique circumstances, and tailor his legal strategy to your specific needs.
Proven Results: Over the years, Howard Coker has achieved numerous successful verdicts and settlements for his clients. His impressive track record speaks for itself.
Compassion and Understanding: Dealing with a personal injury can be a difficult and stressful experience. Howard Coker provides compassionate support and guidance throughout the legal process, ensuring you feel heard and supported every step of the way.
Contact Howard Coker, Personal Injury Trial Attorney Today
If you or a loved one has been injured due to the negligence or wrongdoing of others, don't wait. Contact Howard Coker, personal injury trial attorney at John Hugh Shannon, today for a free and confidential consultation. We understand the challenges you are facing and are here to help you seek justice and obtain the compensation you deserve.
With Howard Coker by your side, you can rest assured that your case is in capable hands. Don't let the insurance companies take advantage of you. Call us now to schedule your consultation and take the first step towards the justice you deserve.