What to do if You are a Victim of a Staged Auto Accident
Jul 2, 2022
Personal Injury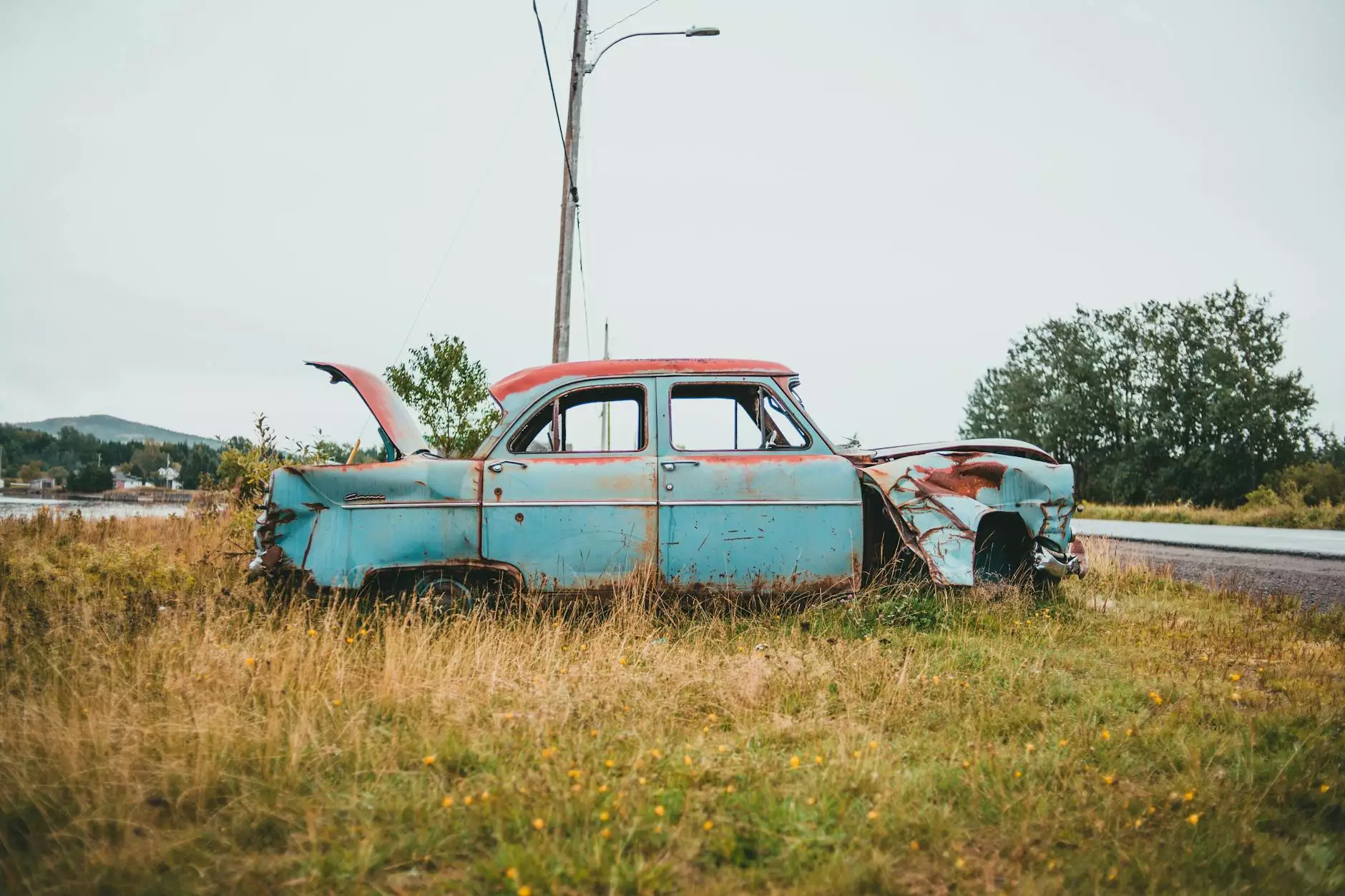 Being involved in a staged auto accident can be a frustrating and traumatic experience. However, it's crucial to remain calm and take the appropriate steps to protect your rights and ensure you are not held responsible for an accident you didn't cause. In this guide, John Hugh Shannon, a trusted name in the field of law and government, brings you comprehensive information on what you should do if you become a victim of a staged auto accident.
Recognizing a Staged Auto Accident
Staged auto accidents are carefully planned events where fraudsters intentionally cause collisions with innocent drivers to make fraudulent insurance claims. It can be difficult to spot a staged accident, but some common signs include:
Suspicious behavior from other drivers involved
Inconsistent statements from witnesses
Unnecessary, abrupt stops by another vehicle
Presence of individuals who appear uninjured but seek immediate medical attention
Unusually calm or aggressive behavior from the other driver
If you suspect that you have been a victim of a staged auto accident, it is important to follow the appropriate steps to protect yourself.
What to do at the Scene
Immediately after the accident, try to remain calm and focused. Follow these steps:
Call the authorities: Report the accident to the police, even if the other party insists it is unnecessary.
Document the scene: Take pictures or videos of the accident scene, including the vehicles involved and any visible damages.
Exchange information: Collect the contact and insurance details of all parties involved, including any witnesses.
Don't admit fault: Avoid discussing the accident's details or accepting blame, as it can be misinterpreted.
Seeking Legal Assistance
After ensuring your safety and completing the necessary steps at the scene, it is essential to consult an experienced auto accident attorney like John Hugh Shannon who specializes in dealing with staged accidents. They will guide you through the legal process and help preserve crucial evidence for your case.
John Hugh Shannon has a proven track record of successfully representing victims of staged auto accidents. With their extensive knowledge of the law and their compassionate approach towards their clients, they will fight to protect your rights and ensure you receive fair compensation for your damages.
Gathering Evidence
Evidence gathering is a critical aspect of building a strong case against the fraudsters involved in staging the accident. Here are some crucial pieces you should collect:
Photographs of the accident scene
Medical records and bills related to injuries sustained
Statements from witnesses
Surveillance footage if available
Phone records or other evidence that could demonstrate a coordinated effort
Remember, the more evidence you gather, the stronger your case becomes in proving that you are a victim of a staged auto accident.
Cooperating with Insurance Companies
While handling insurance claims can be complex, it is necessary to report the accident to your insurance provider promptly. However, exercise caution when interacting with the other party's insurance company. They may try to push you to settle for less than you deserve.
Consulting with John Hugh Shannon will ensure that you have the proper guidance during your interactions with insurance companies. They will help you understand your rights, negotiate fair settlements, and file a lawsuit if needed.
Protecting Yourself and Preventing Future Incidents
Once you have gone through the process of recovering from a staged auto accident, it is important to take preventive measures to avoid becoming a victim again. Consider the following:
Install a dashcam in your vehicle to record any future incidents
Stay vigilant on the road and remain aware of your surroundings
Report any suspicious activity to the authorities
Regularly review your insurance policy and ensure you have adequate coverage
By staying alert and taking precautionary measures, you can reduce the risk of falling prey to staged accidents in the future.
Conclusion
If you believe that you are a victim of a staged auto accident, it is crucial to know your rights and take immediate action to protect yourself. Following the steps outlined in this comprehensive guide will help you navigate through the process effectively.
John Hugh Shannon, a leader in the field of law and government, understands the complexities associated with staged accidents and is dedicated to providing expert legal representation to victims. Reach out to John Hugh Shannon today and ensure your rights are protected.