What You Need to Know About Default Divorce in Florida
Apr 1, 2022
Divorce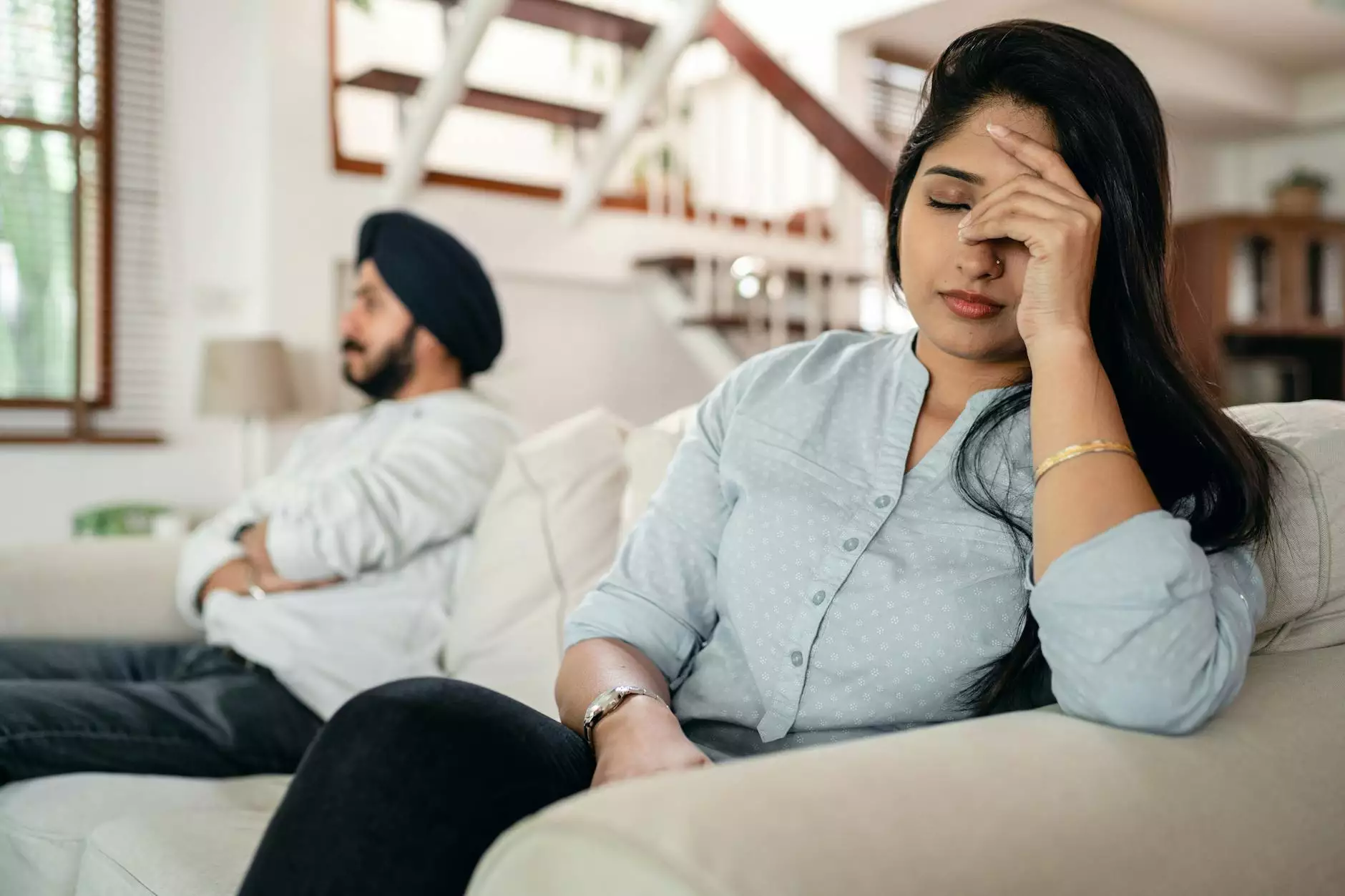 The Importance of Understanding Default Divorce
When it comes to divorce proceedings in Florida, familiarizing yourself with the concept of default divorce is crucial. Default divorce occurs when one party fails to respond or participate in the divorce process, leading to a default judgment. Whether you're contemplating filing for divorce or have received a divorce petition with a default option, it's essential to understand the implications and how to navigate this scenario effectively.
The Process of Default Divorce in Florida
Default divorce in Florida follows a specific legal process. The petitioner starts by filing a complaint, serving the other party with the necessary legal documents. The respondent is then given a specific timeframe to respond. If the respondent fails to submit a response within the allowed time, the petitioner may request a default judgment. This means that the court may grant the divorce based on the terms laid out by the petitioner without the respondent's active involvement.
How to Initiate a Default Divorce
If you find yourself needing to initiate a default divorce in Florida, it's essential to follow the correct procedures to ensure a smooth process. The first step is to file a petition with the court, providing the necessary information and stating the grounds for divorce. After filing, you need to serve the other party with the divorce papers, giving them sufficient time to respond. In the event of no response, you can then proceed to request a default judgment. Having a knowledgeable and experienced attorney like John Hugh Shannon by your side can greatly simplify this complex process.
Protecting Your Rights in a Default Divorce
If you're on the receiving end of a default divorce petition in Florida, it's vital to understand your rights and take appropriate action. Ignoring a default divorce petition can lead to unfavorable outcomes and potentially result in the court approving terms that you may not agree with. It's crucial to consult with a skilled attorney, such as John Hugh Shannon, who specializes in default divorces. They can review your case, provide legal advice, and help protect your rights throughout the process.
The Impact of Default Divorce on Asset Division
One aspect that often raises concerns in default divorce cases is asset division. Without the respondent's active participation, the court is left to decide how to divide assets and liabilities. In Florida, the court follows an equitable distribution principle, meaning that assets are divided fairly, but not necessarily equally. The court considers various factors, such as each party's financial situation, contributions, and future needs. Seeking professional guidance from John Hugh Shannon can ensure that your assets are accurately assessed, protecting your interests.
Child Custody and Support in Default Divorce
Default divorce cases involving children require careful consideration of child custody and support. The court aims to make decisions that are in the best interests of the child. In default cases, without the respondent's input, the court will evaluate relevant factors, such as the child's relationship with each parent, parental responsibilities, and the ability to provide care and support. Seeking legal counsel from John Hugh Shannon, who has extensive experience in default divorce cases, can help you present the strongest case to protect your parental rights.
Modifying Default Judgments
Once a default judgment is issued in a divorce case, it's important to understand that it may still be subject to modification. Circumstances can change, and if you believe that modifications are necessary, it's crucial to seek legal representation. John Hugh Shannon can guide you through the process of modifying default judgments, ensuring that your evolving needs and circumstances are taken into account.
Seek Legal Guidance from John Hugh Shannon
When dealing with a default divorce in Florida, having a knowledgeable and skilled attorney like John Hugh Shannon can make a significant difference. With years of experience in family law, John Hugh Shannon is well-versed in default divorce cases and can provide you with expert guidance throughout the entire process. Your divorce journey doesn't have to be overwhelming when you have the right legal support by your side.
Contact John Hugh Shannon Today
For comprehensive legal advice and assistance with default divorce in Florida, don't hesitate to contact John Hugh Shannon. With a deep understanding of the complexities surrounding default divorces, John Hugh Shannon is committed to providing exceptional legal services tailored to your unique needs. Reach out today to schedule a consultation and take the first step towards a successful resolution.