Parkland Auto Accident Lawyer - Expert Legal Representation for Auto Accident Victims
Oct 26, 2022
Personal Injury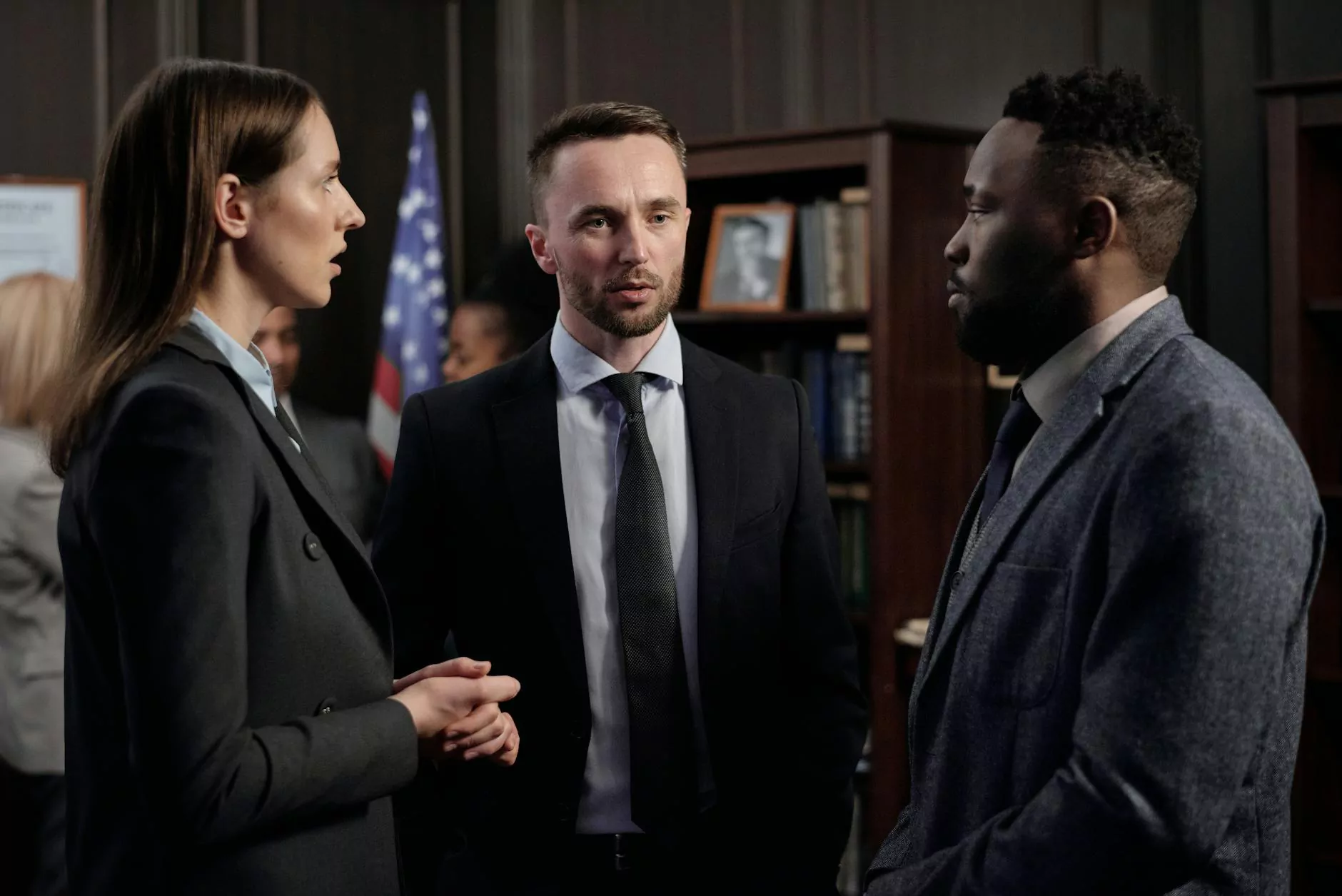 When it comes to auto accidents, the aftermath can be overwhelming. Dealing with insurance companies, medical bills, and legal matters can be a complex and stressful process. That's where John Hugh Shannon, the leading Parkland Auto Accident Lawyer, comes in. With a wealth of experience in personal injury law, we are dedicated to providing expert legal representation to individuals who have been injured in auto accidents in Parkland and the surrounding areas.
We Fight for Your Rights
At John Hugh Shannon, we understand the challenges that auto accident victims face. Our team of skilled attorneys is committed to fighting for your rights and ensuring that you receive the compensation you deserve. We have a proven track record of success in handling auto accident cases and have obtained significant settlements for our clients.
When you choose us as your Parkland Auto Accident Lawyer, you can rest assured that you are in capable hands. We will carefully evaluate your case, gather evidence, and develop a strong legal strategy to support your claim. Our attorneys are well-versed in personal injury law and have a deep understanding of the complexities involved in auto accident cases.
Experienced and Knowledgeable Attorneys
With years of experience in personal injury law, our team of attorneys has the expertise and knowledge to navigate through the legal process effectively. We stay updated with the latest changes in laws and regulations to provide our clients with the best possible representation.
When you hire John Hugh Shannon as your Parkland Auto Accident Lawyer, you can expect personalized attention and dedicated legal guidance. We understand the emotional and financial toll that auto accidents can take on your life, and we are here to support you every step of the way.
Comprehensive Legal Services
Our firm provides a wide range of legal services for auto accident victims. Some of our key practice areas include:
Car Accidents: Our experienced attorneys handle car accident cases with precision and expertise, ensuring that our clients receive maximum compensation for their injuries.
Truck Accidents: If you have been involved in a collision with a commercial truck, we can help you pursue a claim against the responsible party, whether it be the driver, trucking company, or manufacturer.
Motorcycle Accidents: Motorcycle accidents often result in significant injuries. Our team is well-versed in the unique legal challenges that arise in motorcycle accident cases and will fight to protect your rights.
Uber/Lyft Accidents: If you were injured while using a rideshare service, we can assist you in navigating the complex insurance policies and liability issues associated with these types of accidents.
Pedestrian Accidents: We represent pedestrians who have been injured by negligent drivers and are dedicated to securing fair compensation for their injuries and damages.
Whether your accident involves a car, truck, motorcycle, rideshare vehicle, or pedestrian, our team is equipped to handle your case effectively.
Why Choose John Hugh Shannon?
When it comes to choosing a Parkland Auto Accident Lawyer, our firm stands out for several reasons:
Expertise: Our attorneys specialize in personal injury law, particularly auto accident cases. We have the knowledge, experience, and resources to handle even the most complex cases.
Reputation: John Hugh Shannon has earned a stellar reputation in the legal community for our commitment to excellence and dedication to our clients' best interests. We are highly regarded for our track record of success.
Client-Focused Approach: We prioritize our clients' needs and work tirelessly to achieve the best possible outcomes for them. Your satisfaction and well-being are our top priorities.
Free Consultation: We offer a complimentary consultation to discuss your case and provide personalized legal advice. This allows you to make an informed decision about moving forward with our firm.
No Fees Unless We Win: We understand that financial concerns may arise after an auto accident. That's why we operate on a contingency fee basis, which means that you don't pay us unless we win your case.
Don't let the stress of an auto accident consume you. Contact John Hugh Shannon, the leading Parkland Auto Accident Lawyer, today for a free consultation. Let us handle the legal aspects while you focus on your recovery.