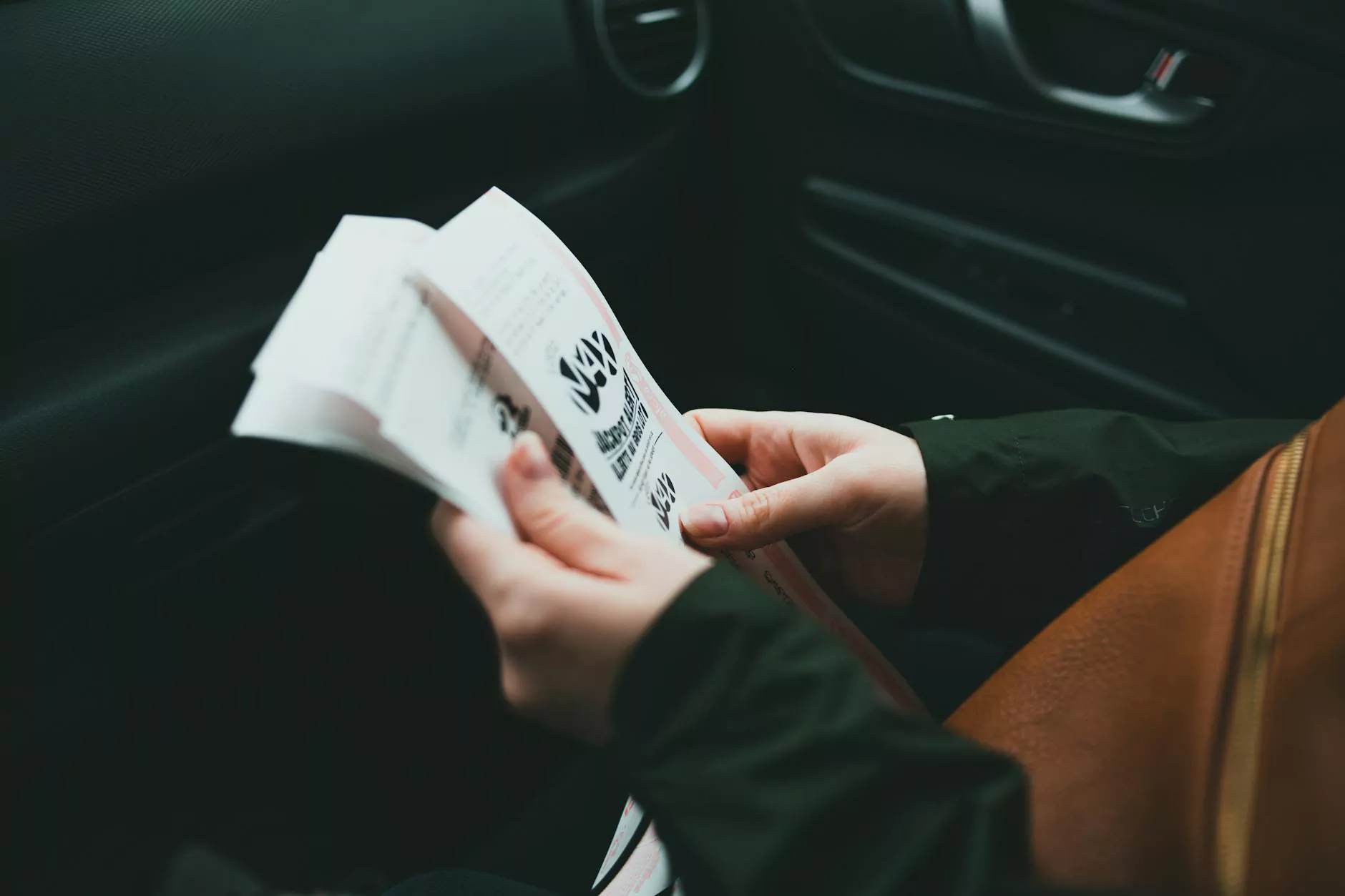 Are you facing registration tickets? Don't worry, John Hugh Shannon is here to help. With years of experience and expertise in handling misdemeanors, our team of legal professionals is dedicated to protecting your rights and ensuring a favorable outcome in your case.
Why Choose John Hugh Shannon?
When it comes to registration tickets, it is crucial to have a skilled attorney by your side. Our firm understands the complexities of traffic laws and the potential consequences that can arise from a registration violation. By choosing John Hugh Shannon, you benefit from:
Experience: Our team has successfully handled numerous registration ticket cases, giving us in-depth knowledge of the legal process and strategies to obtain favorable results.
Expertise: We specialize in misdemeanors and have a deep understanding of the specific laws and regulations surrounding registration violations.
Personalized Approach: At John Hugh Shannon, we believe in personalized legal representation. We take the time to understand your unique circumstances and tailor our approach to achieve the best possible outcome for your case.
Advocacy: We are committed to fighting for your rights and protecting your interests. Our team will diligently investigate the details of your case, gather evidence, and build a strong defense to challenge the registration ticket.
Free Case Evaluation: You don't have to face this legal battle alone. Contact us today for a free case evaluation. Our team will review the details of your situation and provide you with a clear understanding of your options and potential outcomes.
Understanding Registration Tickets
Registration tickets are commonly issued for various reasons, including expired or invalid registration, failure to display a valid registration sticker, or displaying improper registration plates. These violations can result in fines, points on your license, and even the suspension of your driving privileges.
It is essential to address registration tickets promptly to avoid escalating consequences. John Hugh Shannon can guide you through the legal process, ensuring that your rights are protected and helping you navigate the complexities of the system.
The Consequences of Registration Violations
When you receive a registration ticket, it is important to understand the potential consequences involved. While each case is unique, consequences may include:
Fines: Registration violations often result in monetary fines, which can vary depending on the specific offense and jurisdiction.
Points on Your License: Some registration violations can lead to points on your driving record. Accumulating too many points may result in license suspension or increased insurance premiums.
License Suspension: Serious or repeat registration violations can lead to the suspension of your driving privileges, making it illegal to operate a motor vehicle.
Impaired Vehicle Operation: In some cases, registration violations may also uncover other issues with your vehicle, such as expired safety inspections or mechanical defects.
Protect Your Rights and Minimize Penalties
When dealing with registration tickets, it is essential to take immediate action to protect your rights and minimize potential penalties. Consulting an experienced attorney can greatly assist in handling your case. At John Hugh Shannon, we will:
Evaluate the Details: Our team will carefully review the circumstances surrounding your registration ticket, examining any potential defenses or mitigating factors.
Negotiate on Your Behalf: We will communicate with the appropriate authorities to mitigate the charges against you, negotiating for reduced fines or alternative dispositions.
Build a Strong Defense: If necessary, we will construct a robust defense strategy to challenge the registration ticket, utilizing our knowledge of the law and attention to detail.
Guide You through the Legal Process: Navigating the legal system can be overwhelming. Our attorneys will guide you through every step of the process, offering support and ensuring your rights are upheld.
Contact John Hugh Shannon for a Free Case Evaluation
Don't let a registration ticket dictate your future. Contact John Hugh Shannon today for a free case evaluation. We understand the impact a registration violation can have on your life, and we are ready to fight for your rights and help you achieve the best possible outcome in your case.
With our expertise and dedication, you can trust that your legal matter will be handled with the utmost professionalism and proficiency. Take the first step towards securing a favorable resolution by reaching out to our team now.