What Happens When a Driver Accepts a Plea Deal for a DUI?
Jul 29, 2020
Criminal Defense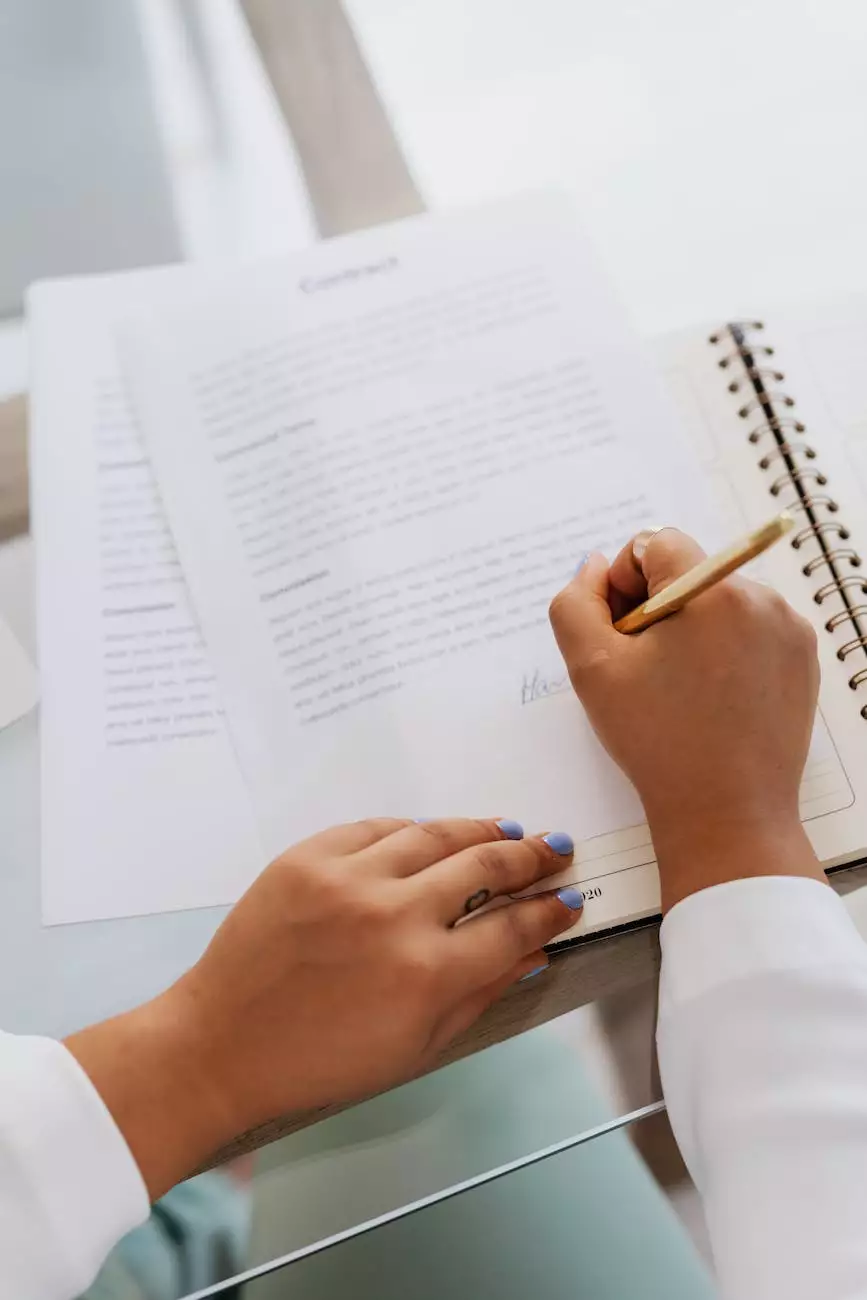 Welcome to John Hugh Shannon, your trusted source for legal advice and information in the field of DUI law. In this comprehensive guide, we will delve into the intricacies of what happens when a driver accepts a plea deal for a DUI charge. Our aim is to educate and inform, enabling you to make informed decisions pertaining to your legal rights and options.
Understanding Plea Deals
Before diving into the specifics, let's establish a clear understanding of what exactly a plea deal entails in the context of a DUI case. A plea deal, also known as a plea bargain or plea agreement, is an agreement reached between the prosecutor and the defendant, typically facilitated by their respective legal counsel.
The purpose of a plea deal is to resolve the case without going to trial. It may involve the defendant pleading guilty to a lesser charge, such as reckless driving, in exchange for reduced penalties or dropped charges. DUI plea deals can vary depending on the jurisdiction, the severity of the offense, and the specific circumstances surrounding the case.
The Implications of Accepting a Plea Deal
Accepting a plea deal for a DUI charge can have both immediate and long-term implications. Let's examine some of the key considerations:
1. Potential Reduction of Charges
One of the primary benefits of accepting a plea deal is the potential reduction of charges. Instead of facing a DUI conviction, the defendant may be able to plead guilty to a lesser charge, such as reckless driving or impaired driving. This can result in significantly lighter penalties, including reduced fines, shorter license suspensions, and a lower likelihood of jail time.
2. Mitigation of Consequences
In addition to reduced charges, accepting a plea deal can help mitigate some of the long-term consequences often associated with a DUI conviction. These consequences may include a tarnished criminal record, increased insurance premiums, and limited employment or educational opportunities. By accepting a plea deal, individuals may be able to minimize these potential repercussions.
3. Avoidance of a Lengthy Trial
Trials can be time-consuming, emotionally draining, and financially burdensome. By accepting a plea deal, the defendant can avoid the uncertainties and stress associated with a trial. This can provide a sense of closure and allow individuals to move forward with their lives more quickly.
The Plea Deal Process
Now that we have explored the implications, let's take a closer look at the typical process involved in accepting a plea deal for a DUI charge:
1. Consultation with Legal Counsel
Once charged with a DUI offense, it is crucial to seek legal representation from an experienced DUI attorney. They will review the details of your case, assess the evidence against you, and provide advice on whether accepting a plea deal is in your best interest.
2. Negotiation and Agreement
Your attorney will engage in negotiations with the prosecutor to reach a plea agreement. They will advocate on your behalf to secure the most favorable terms possible. Throughout this process, your attorney will keep you informed and provide guidance to help you make informed decisions.
3. Court Approval
Once a plea agreement is reached, it must be presented to the court for approval. The judge will review the terms of the agreement and determine whether it is fair and appropriate given the circumstances of the case. If approved, you will be required to enter your guilty plea and accept the agreed-upon consequences.
Consult John Hugh Shannon for Expert Legal Advice
When it comes to accepting a plea deal for a DUI charge, it is crucial to have a knowledgeable legal professional by your side. John Hugh Shannon is a trusted name in the field of DUI law, renowned for providing expert advice and unparalleled representation to clients.
Contact John Hugh Shannon today to schedule a consultation and benefit from valuable insights tailored to your unique situation. Our team is dedicated to helping you navigate the complexities of the legal system and achieve the best possible outcome.
Contact Information:
John Hugh Shannon
Address: [Insert Address]
Phone: [Insert Phone Number]
Email: [Insert Email Address]