What Is Considered Property Damage in a Car Accident?
Oct 13, 2022
Personal Injury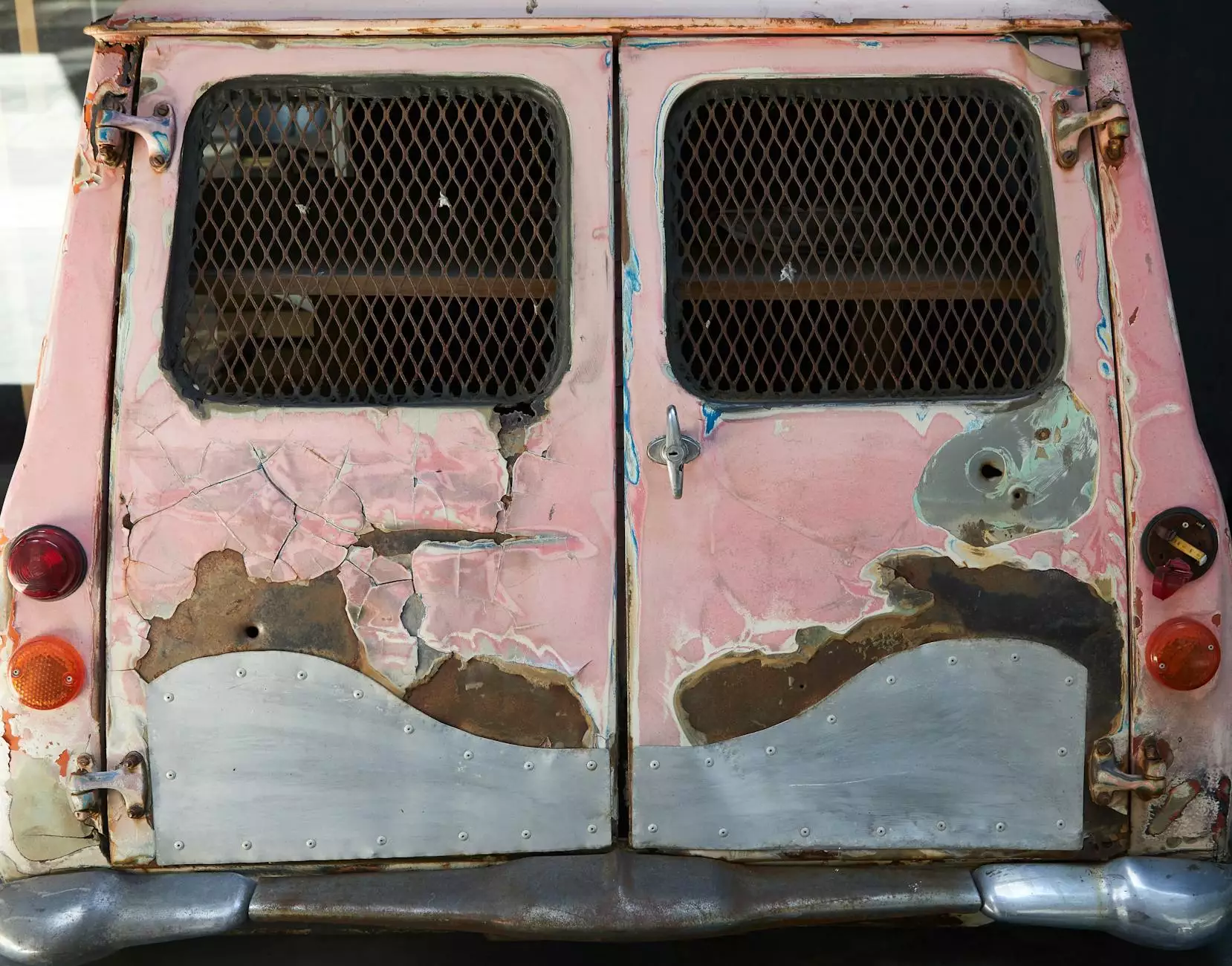 Understanding the Definition
In the unfortunate event of a car accident, it is essential to understand what is considered property damage. Property damage refers to any harm caused to personal or public property as a result of a car collision. It includes damage to vehicles, fences, buildings, or any other physical asset affected by the accident.
Types of Property Damage
Property damage can occur in various forms, ranging from minor scratches to total destruction. Some common types of property damage in car accidents include:
Vehicle Damage: The most prevalent type of property damage is to the vehicles involved in the accident. This includes dents, broken lights, cracked windshields, and any other damage caused to the exterior or interior of the vehicle.
Structural Damage: Car accidents can also result in damage to nearby structures, such as buildings, homes, fences, or road signs. This type of damage can have significant financial and legal implications.
Personal Property Damage: Apart from vehicles and structures, personal belongings inside the vehicles can also be subject to damage. These items may include electronics, clothing, jewelry, or any other valuables present at the time of the accident.
Public Property Damage: If the accident occurs on public property, such as a street or sidewalk, any damage caused to the property falls under public property damage. This can include damage to street signs, guardrails, curbs, or other public amenities.
Importance of Documentation
Proper documentation of property damage is crucial for insurance claims and legal proceedings. When involved in a car accident, take the following steps to ensure you have sufficient evidence:
Take Photos: Capture clear and detailed photographs of the vehicle damage, structural damage, and any personal belongings affected. Your photos will serve as visual proof to support your claim.
Gather Information: Collect contact information from witnesses and other parties involved in the accident. Their statements could be beneficial when determining liability for the property damage.
File a Police Report: Contact the local authorities and file a police report of the accident. The report will contain critical details about the incident, including property damage, making it an official document.
Obtain Estimates: Obtain repair estimates from reputable auto shops or professionals to determine the extent and cost of property damage. These estimates can be used as evidence during settlement negotiations or court proceedings.
Legal Implications
Property damage resulting from a car accident can have legal implications, especially when it comes to determining liability and seeking compensation. Depending on the circumstances, the following legal aspects may be involved:
Insurance Claims: If you have insurance coverage, you will need to file a claim with your insurance company to cover the costs of the property damage. Adequate documentation and evidence will assist in the claims process.
Personal Injury Lawsuits: In addition to property damage, car accidents can also cause personal injuries. If you sustained injuries due to another driver's negligence, you may be entitled to seek compensation by filing a personal injury lawsuit.
Legal Representation: Hiring an experienced personal injury attorney who specializes in car accidents can significantly increase your chances of obtaining fair compensation for property damage and other losses.
Negotiations and Settlements: Often, property damage claims are resolved through negotiations and settlements with the involved parties and their insurance companies. Your attorney can guide you through the process to ensure you receive fair compensation.
Court Proceedings: In more complex cases or if a fair settlement cannot be reached, the property damage claim may proceed to court. It is crucial to have competent legal representation to navigate the legal complexities and protect your rights.
Conclusion
In summary, property damage in a car accident encompasses various types of harm caused to vehicles, structures, personal belongings, and public property. It is essential to document the damage thoroughly and understand the legal implications involved.
If you have been involved in a car accident resulting in property damage, John Hugh Shannon, a reputable law firm specializing in personal injury and car accident cases, is here to help. Our team of experienced attorneys will guide you through the entire process, ensuring your rights are protected and you receive the compensation you deserve.
Contact John Hugh Shannon today to schedule a consultation and discuss your property damage claim. We are dedicated to providing expert legal assistance and helping you recover from the unfortunate incident.