5 Most Crucial Safety Features For Cars
Sep 1, 2022
Car Accidents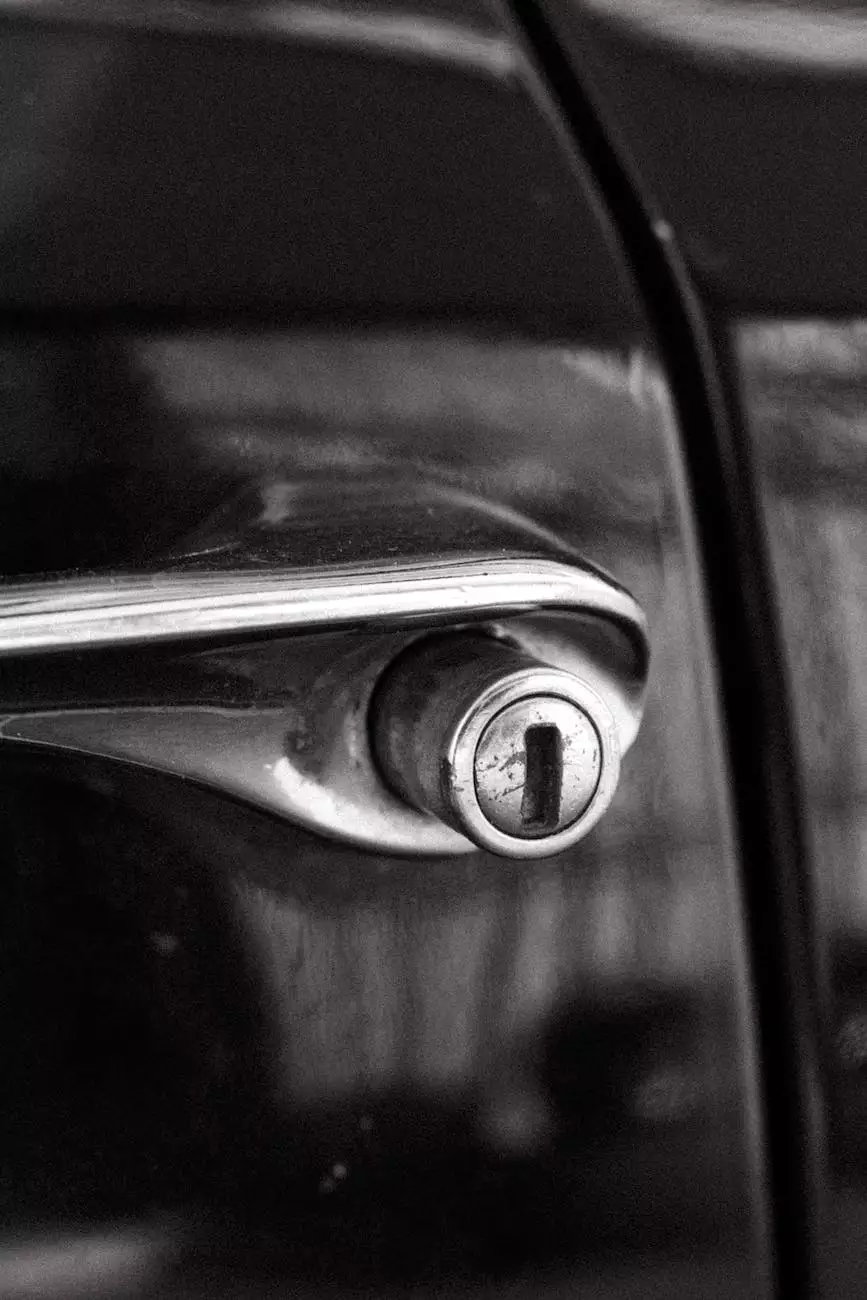 Introduction
Welcome to John Hugh Shannon, your trusted source for comprehensive information on car safety. In this article, we delve into the five most crucial safety features that every car should have. Modern vehicles are equipped with advanced technologies to ensure your safety on the road. Let's explore these essential safety features in detail.
1. Advanced Driver Assistance Systems (ADAS)
Advanced Driver Assistance Systems (ADAS) have revolutionized the automotive industry by making driving safer than ever before. These systems use sensors, cameras, and radar to detect potential dangers on the road and assist the driver in avoiding collisions. ADAS features include:
Collision Avoidance Systems: These systems can detect obstacles, pedestrians, and other vehicles and intervene by providing warnings or automatically applying the brakes.
Lane Departure Warning (LDW) Systems: LDW systems alert the driver when the vehicle unintentionally drifts out of its lane, reducing the risk of accidents caused by driver inattention or fatigue.
Blind Spot Detection (BSD) Systems: BSD systems use sensors to detect vehicles in the driver's blind spots, helping to prevent dangerous lane-changing maneuvers.
Adaptive Cruise Control (ACC): ACC maintains a safe distance from the vehicle ahead by automatically adjusting the car's speed. It reduces the likelihood of rear-end collisions caused by driver distraction or sudden braking.
Automatic Emergency Braking (AEB): AEB systems can apply the brakes automatically in critical situations, such as an imminent collision, when the driver fails to react in time.
2. Electronic Stability Control (ESC)
Electronic Stability Control (ESC) is a fundamental safety feature that helps prevent accidents caused by loss of control. This system monitors the vehicle's movement and senses when it deviates from the driver's intended path. ESC can intervene by applying individual brakes and adjusting engine power to help steer the vehicle back on track. It significantly reduces the risk of skidding, especially during sudden maneuvers or adverse weather conditions, ultimately improving overall vehicle stability and safety.
3. Anti-lock Braking System (ABS)
An Anti-lock Braking System (ABS) is a crucial safety feature designed to prevent the wheels from locking up during braking, allowing the driver to maintain steering control. ABS modulates brake pressure to each wheel independently, optimizing braking performance and minimizing the risk of skidding or losing control. By enabling the wheels to keep rotating with controlled grip, ABS improves overall braking effectiveness, shortens stopping distances, and enhances vehicle stability on various road surfaces.
4. Airbags
Airbags are passive safety devices that provide additional protection in the event of a collision. They work alongside seat belts to reduce the risk of serious injuries to vehicle occupants. Modern cars are equipped with multiple airbags strategically placed throughout the cabin, including front, side, curtain, and knee airbags. When a collision occurs, airbags deploy rapidly to cushion and distribute the impact forces, thereby minimizing the risk of head, neck, and chest injuries. Proper usage of seat belts is essential for the airbags to be fully effective.
5. Tire Pressure Monitoring System (TPMS)
Maintaining proper tire pressure is vital for both vehicle performance and safety. The Tire Pressure Monitoring System (TPMS) continuously monitors the air pressure of each tire and alerts the driver if any tire is significantly underinflated. Underinflated tires can lead to reduced traction, decreased fuel efficiency, and increased risk of tire failure. By providing real-time tire pressure information, TPMS helps ensure optimal tire performance, improves vehicle handling, and minimizes the likelihood of tire-related accidents.
Conclusion
When it comes to car safety, these five features are undeniably crucial for protecting you and your loved ones on the road. Advanced Driver Assistance Systems, Electronic Stability Control, Anti-lock Braking System, Airbags, and Tire Pressure Monitoring System significantly enhance vehicle safety and reduce the risk of accidents. Incorporating these features into your car not only provides peace of mind but also contributes to a safer driving experience. Remember to stay attentive, follow traffic rules, and drive responsibly to ensure your safety and the safety of others. For more expert advice and comprehensive insights on car safety, visit John Hugh Shannon today!