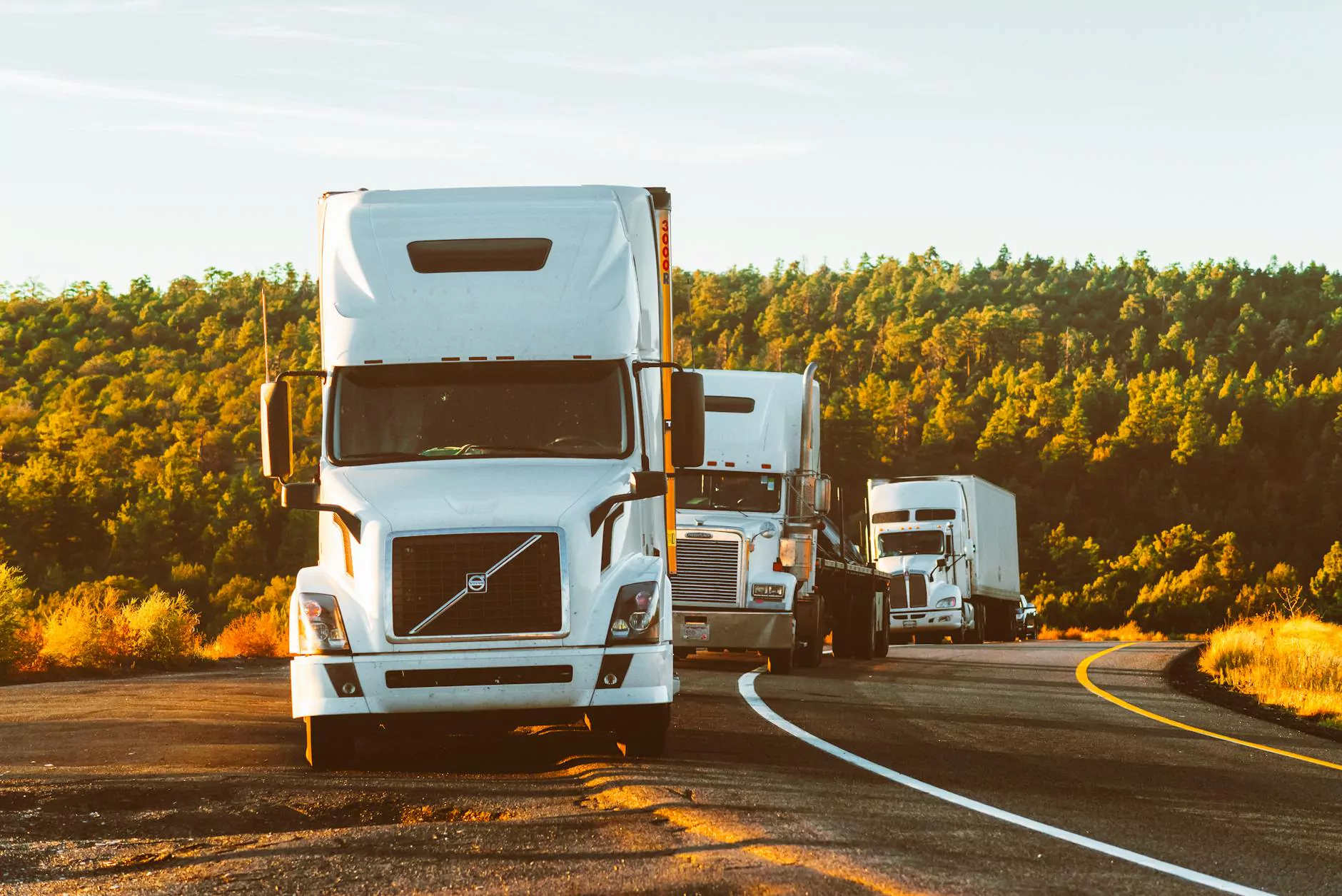 Expert Legal Representation for Trucking Accident Cases in Tampa, Florida
When you or a loved one has been involved in a trucking accident, it can be an overwhelming and challenging time. Dealing with the aftermath, injuries, and legal matters is not something you should face alone. John Hugh Shannon, your trusted Tampa trucking accident lawyers, is here to provide the expert legal representation you deserve.
Why Choose John Hugh Shannon for Your Trucking Accident Case?
At John Hugh Shannon, we understand the complexities of trucking accident cases and the impact they can have on your life. Our highly skilled team has extensive experience in handling trucking accident claims, and we are dedicated to fighting for the rights of accident victims in Tampa, Florida.
Experience and Expertise
With years of experience in the field of personal injury law, our attorneys have successfully represented numerous clients in trucking accident cases. We possess in-depth knowledge of state and federal regulations governing the trucking industry, giving us an edge in building strong cases on behalf of our clients.
Thorough Investigation and Case Preparation
When you choose us as your Tampa trucking accident lawyers, we leave no stone unturned in investigating your case. Our team of legal experts conducts thorough investigations, gathering evidence, interviewing witnesses, and consulting with industry professionals if necessary. This meticulous approach allows us to build a solid foundation for your claim.
Compassionate and Personalized Approach
We understand that every trucking accident case is unique, and each victim's circumstances are different. Our team takes the time to listen to your story, understand your needs, and develop a personalized legal strategy tailored to your specific situation. We are committed to providing compassionate support and guidance throughout the legal process.
Aggressive Advocacy
When it comes to advocating for our clients, we are relentless. Our team is not afraid to take on powerful insurance companies, trucking companies, and their legal teams. We fight vigorously to ensure you receive the maximum compensation you deserve for your injuries, medical expenses, lost wages, pain, and suffering.
Common Causes of Trucking Accidents in Tampa, Florida
Trucking accidents can occur due to a variety of reasons, many of which are preventable. Some common causes of trucking accidents in Tampa, Florida include:
Driver fatigue
Speeding or reckless driving
Intoxicated or drug-impaired driving
Distracted driving
Improper truck maintenance
Overloading or improperly loaded cargo
Inadequate driver training
Available Compensation for Trucking Accident Victims
If you have been injured in a trucking accident, you may be entitled to various forms of compensation. Our experienced Tampa trucking accident lawyers can help you seek compensation for:
Medical expenses, including hospital bills
Rehabilitation and therapy costs
Lost wages and future earning potential
Pain and suffering
Emotional distress
Disability or disfigurement
Contact John Hugh Shannon for a Free Consultation
If you or a loved one have been injured in a trucking accident in Tampa, Florida, don't hesitate to contact John Hugh Shannon for a free consultation. Our dedicated team of legal professionals is ready to assess your case, inform you of your rights, and guide you through the legal process.
Remember, time is of the essence in personal injury cases. Statutes of limitations apply, so it is crucial to take immediate action. Call us today at XXX-XXX-XXXX or fill out our online contact form to schedule your free consultation. We are here to fight for the justice and compensation you deserve.