Pedestrian Accident Attorney in Boca Raton, FL
Sep 13, 2023
Personal Injury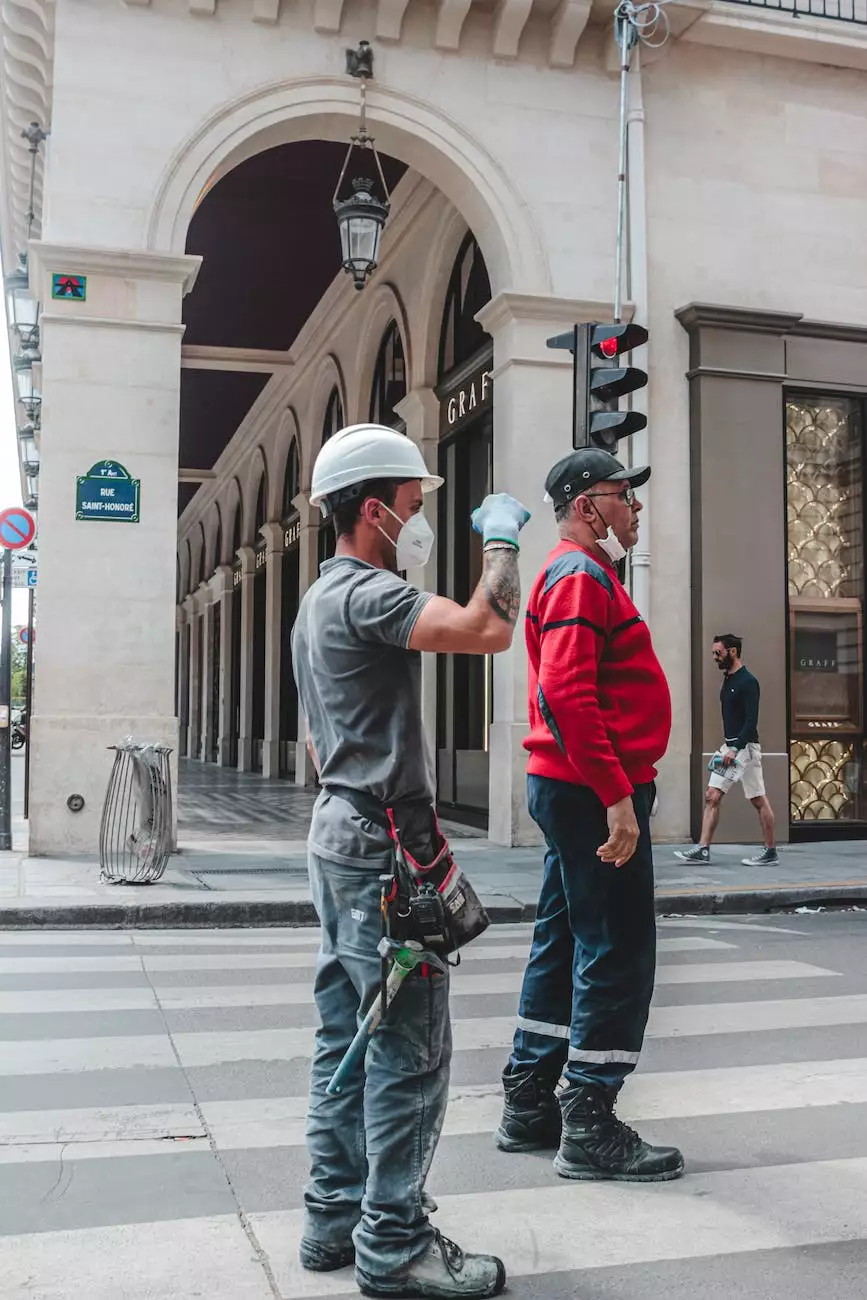 Welcome to the website of John Hugh Shannon, your reliable and experienced pedestrian accident attorney serving Boca Raton, FL and its surrounding areas. We understand the challenges and emotional stress that victims of pedestrian accidents face, and we are here to help you navigate through the legal process to ensure you receive the compensation you deserve.
Why Choose John Hugh Shannon?
When it comes to personal injury cases, specialization matters. We have years of experience in handling pedestrian accident cases in Boca Raton, FL, and have successfully represented numerous clients in their pursuit of justice. Our dedication to our clients, coupled with our extensive knowledge of personal injury law, makes us the ideal choice for anyone seeking professional legal representation.
Comprehensive Legal Services for Pedestrian Accidents
At John Hugh Shannon, we provide a comprehensive range of legal services for pedestrian accident cases. Our team of expert attorneys is well-versed in the intricacies of personal injury law and will work tirelessly to build a strong case on your behalf. We offer the following services:
1. Free Consultation
We offer a free initial consultation for pedestrian accident victims in Boca Raton, FL. During this consultation, we will carefully listen to your story, assess the merits of your case, and provide you with an honest evaluation of your legal options. This initial consultation allows us to understand the specifics of your accident and provide personalized guidance to help you make informed decisions moving forward.
2. Thorough Investigation
Our dedicated team of legal professionals will conduct a thorough investigation into your pedestrian accident case. We will gather evidence, interview witnesses, review police reports, and consult with experts to establish liability. Our aim is to build a strong and compelling case to support your claim for compensation.
3. Expert Negotiation
Insurance companies often attempt to settle pedestrian accident claims for far less than what victims truly deserve. We have extensive experience in negotiating with insurance companies and will fight for your rights to ensure you receive fair and just compensation. Our skilled negotiators will diligently advocate on your behalf, taking into account medical expenses, lost wages, pain and suffering, and any other damages you have incurred as a result of the accident.
4. Courtroom Representation
If a fair settlement cannot be reached through negotiation, we are prepared to take your case to court. Our team has a proven track record of success in the courtroom and will vigorously represent your interests. We understand the importance of thorough preparation, persuasive argumentation, and effective presentation of evidence to secure a favorable outcome for our clients.
The Importance of Seeking Legal Representation
After a pedestrian accident, it is crucial to seek legal representation as soon as possible. Insurance companies are known to employ tactics to minimize their liability and payout, which can leave you without the compensation you deserve. By hiring an experienced pedestrian accident attorney like John Hugh Shannon, you can level the playing field and ensure that your rights are protected throughout the entire legal process.
Our team has a deep understanding of Florida's personal injury laws and will navigate the complexities of your case with precision. We will guide you through every step of the process, provide expert advice, and relentlessly pursue the best possible outcome for your claim.
Contact John Hugh Shannon Today
If you or a loved one has been involved in a pedestrian accident in Boca Raton, FL, do not hesitate to contact John Hugh Shannon for a free consultation. We are committed to helping accident victims receive the compensation they deserve and will fight tirelessly on your behalf. Time is of the essence, so call us today to schedule your consultation and take the first step towards securing a brighter future.
Remember, you don't have to face the legal battle alone. Let John Hugh Shannon fight for you and your rights as a victim of a pedestrian accident. Contact us today!