Bicycle Accident Attorney Fort Pierce, FL Bike Accident
Oct 14, 2022
Personal Injury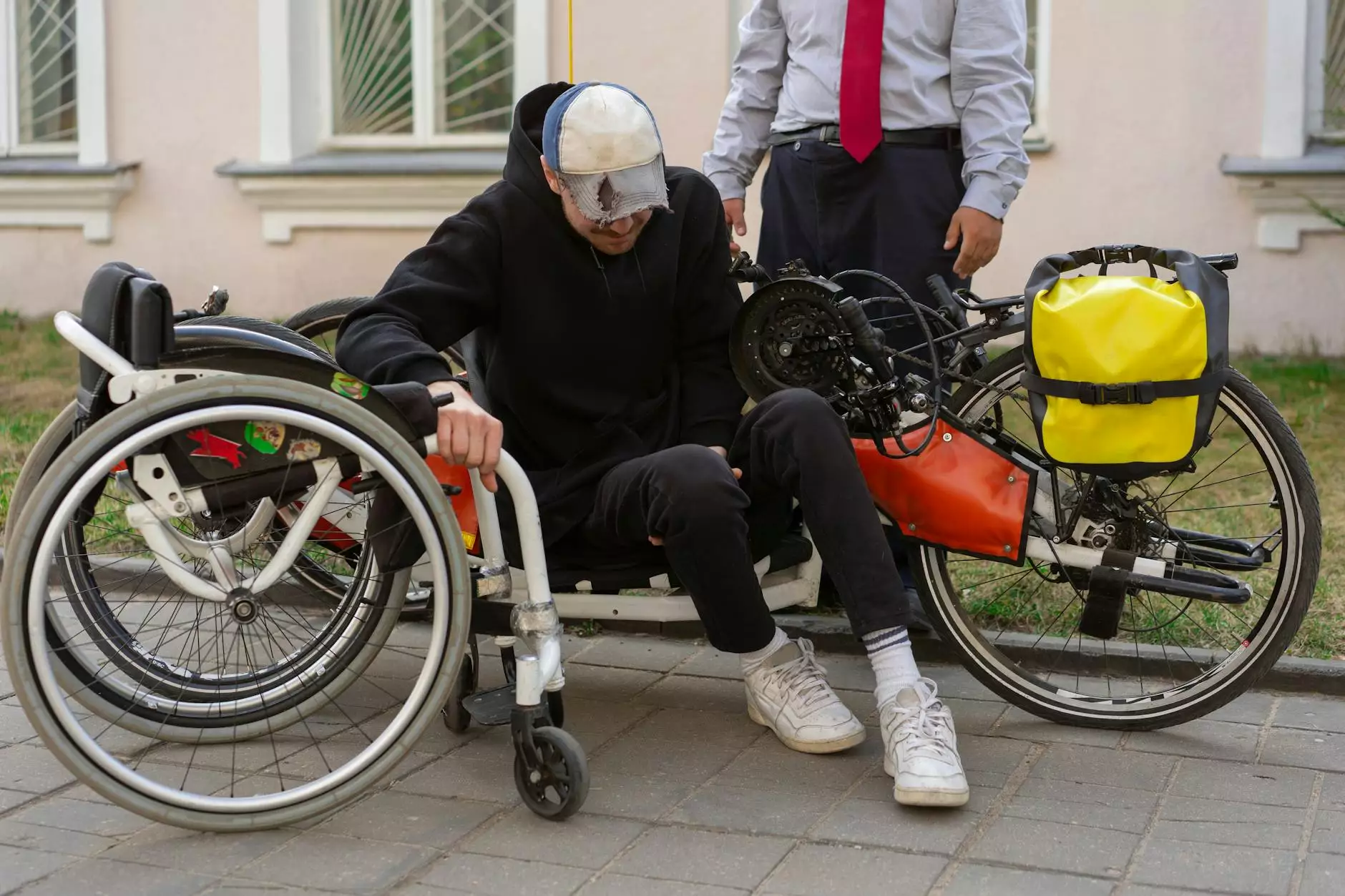 Why Choose John Hugh Shannon for Your Bicycle Accident Case?
When it comes to your bicycle accident case in Fort Pierce, FL, you need a highly skilled and reliable attorney who understands the intricacies of personal injury law. At John Hugh Shannon, we specialize in bicycle accident cases and have a proven track record of success.
Here are some reasons why you should choose our firm:
Experience: Our team has years of experience representing bicycle accident victims and achieving favorable outcomes.
Expertise: We are well-versed in personal injury law and have a deep understanding of the specific challenges that arise in bicycle accident cases.
Client-Centered Approach: We prioritize our clients' needs and work diligently to ensure their rights are protected throughout the legal process.
Proven Results: Our past success in securing substantial settlements and verdicts for bicycle accident victims demonstrates our ability to deliver positive outcomes.
The Importance of Seeking Legal Representation After a Bicycle Accident
If you have been involved in a bicycle accident in Fort Pierce, it is crucial to seek legal representation as soon as possible. Here's why:
Understanding Your Rights
As a bicycle accident victim, you have rights that need to be protected. By working with an experienced attorney, you can gain a clear understanding of your legal rights and options for pursuing compensation.
Navigating Complex Legal Processes
Personal injury law can be complex, especially when it comes to bicycle accidents. An attorney can guide you through the legal process, ensuring all necessary paperwork is filed, deadlines are met, and your case is presented effectively.
Gathering Evidence and Building a Strong Case
A skilled attorney knows how to gather solid evidence to support your case. They will thoroughly investigate the accident, obtain witness statements, review medical records, and consult with experts if necessary. This evidence is crucial in building a strong case and maximizing your chances of receiving fair compensation.
Negotiating with Insurance Companies
Insurance companies often try to settle bicycle accident cases for as little as possible. Having an attorney by your side ensures that you have someone who can negotiate with the insurance companies on your behalf, fighting for the full and fair compensation you deserve.
Our Approach to Bicycle Accident Cases
At John Hugh Shannon, we have a unique approach to handling bicycle accident cases. We combine our in-depth legal knowledge with a compassionate and client-centered approach to ensure the best possible outcome for our clients.
Thorough Investigation
We leave no stone unturned when it comes to investigating bicycle accidents. Our team will gather all the necessary evidence, including accident reports, witness statements, and any available surveillance footage, to build a strong and compelling case.
Expert Legal Representation
With our extensive experience in bicycle accident cases, we are well-prepared to handle every aspect of your legal representation. We will work tirelessly to secure the maximum compensation available to you, including medical expenses, lost wages, pain and suffering, and more.
Personalized Attention
At John Hugh Shannon, we understand that every bicycle accident case is unique. That's why we provide personalized attention to each client, taking the time to understand their specific needs and tailoring our legal strategies accordingly. We are always available to answer your questions and provide the support you need throughout the legal process.
Contact John Hugh Shannon for a Free Consultation
If you have been involved in a bicycle accident in Fort Pierce, FL, it's important to have skilled legal representation on your side. John Hugh Shannon is here to fight for your rights and ensure you receive the compensation you deserve. Contact us today for a free consultation.