Need to Get Out of a Timeshare Contract? Hire an Attorney
Jan 30, 2018
Timeshare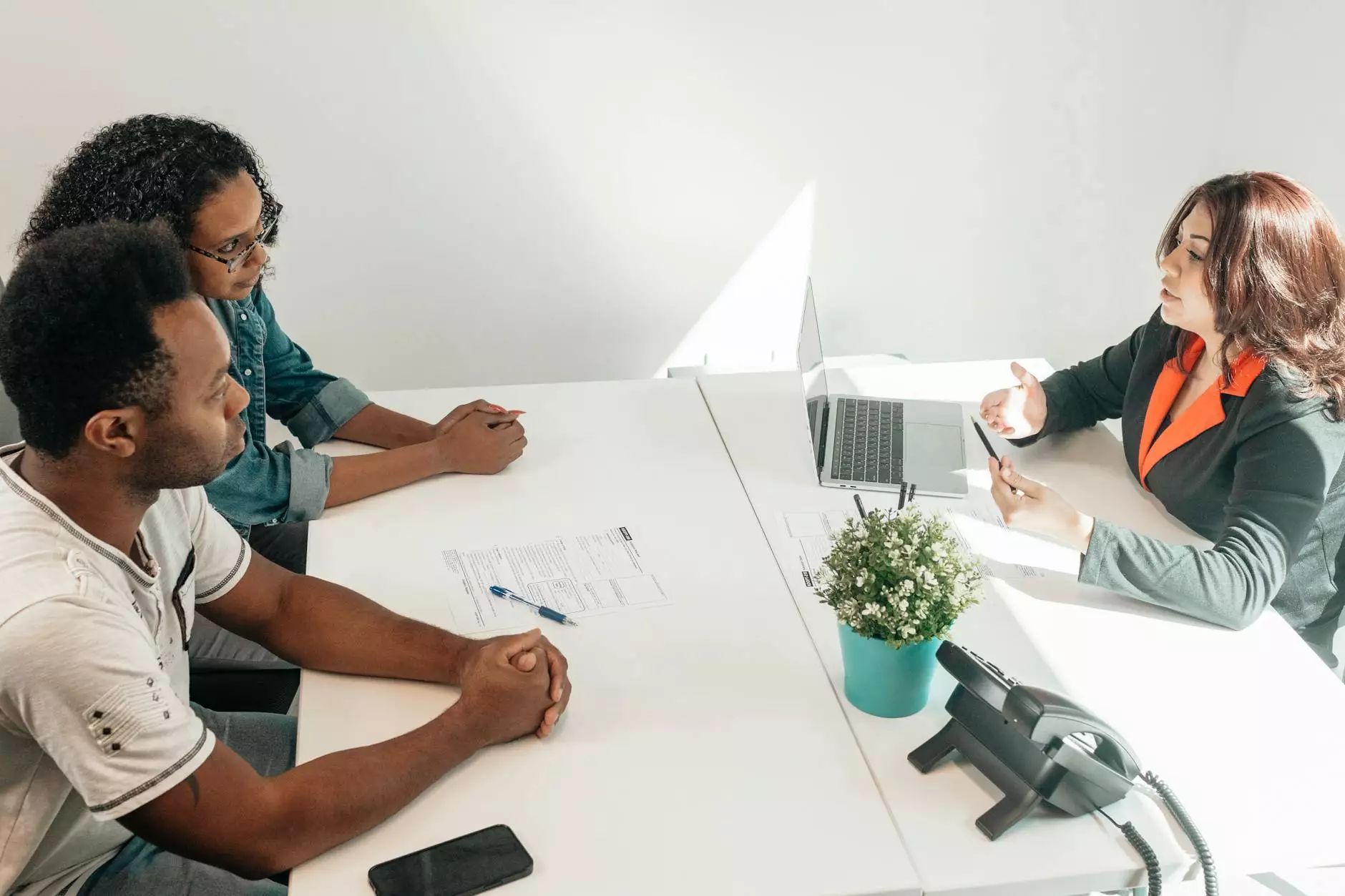 Introduction
Are you stuck in a timeshare contract that you no longer want or need? Don't despair! John Hugh Shannon, a leading timeshare attorney in the legal industry, can help you navigate the complex process of exiting a timeshare contract. With years of experience and a deep understanding of timeshare law, John Hugh Shannon is the go-to expert for resolving timeshare-related legal issues.
The Challenges of Timeshare Contracts
Timeshare contracts can be notoriously difficult to terminate. The language can be complex and convoluted, making it challenging for the average person to understand their rights and obligations. Additionally, the timeshare industry is known for its aggressive sales tactics and misleading information, which can further complicate matters.
Attempting to handle a timeshare contract termination on your own can be overwhelming and often leads to unsuccessful results. That's where hiring an attorney like John Hugh Shannon becomes crucial. By enlisting the services of a knowledgeable timeshare attorney, you gain a powerful advocate who can protect your rights and help you achieve the desired outcome.
Why Hire an Attorney for Timeshare Contract Termination?
1. Expertise and Experience: John Hugh Shannon specializes in timeshare law and has an in-depth understanding of the legal complexities involved in timeshare contracts. With years of experience, he knows the ins and outs of the industry and can navigate the intricacies of your specific case.
2. Legal Guidance: When it comes to timeshare contract termination, having proper legal guidance is essential. John Hugh Shannon will thoroughly review your contract, assess its validity, and identify any potential loopholes or breach of contract by the timeshare company. This expertise allows him to develop a personalized strategy tailored to your unique situation.
3. Negotiation Skills: Timeshare companies are notorious for being uncooperative when it comes to contract cancellations. They may use various tactics to discourage or delay your exit attempts. However, with John Hugh Shannon by your side, you'll have a skilled negotiator advocating on your behalf. He understands the tactics used by timeshare companies and can effectively counteract them to achieve a favorable resolution.
4. Protection from Scams: Unfortunately, the timeshare industry is riddled with scams and fraudulent companies that prey on desperate individuals looking to exit their contracts. By hiring an attorney like John Hugh Shannon, you can avoid falling victim to these scams and ensure that your interests are protected throughout the process.
The Timeshare Contract Termination Process
The specific steps involved in timeshare contract termination can vary depending on the circumstances and applicable laws. However, here is a general overview of the typical process:
Evaluation: The first step involves an in-depth evaluation of your timeshare contract by John Hugh Shannon. He will review the terms, conditions, and any applicable state laws to determine the feasibility of terminating the contract.
Legal Research: After evaluating the contract, John Hugh Shannon will conduct thorough legal research to identify any grounds for termination. This could include misrepresentation, fraud, or violations of consumer protection laws.
Negotiation: Armed with a comprehensive understanding of your case, John Hugh Shannon will engage in negotiations with the timeshare company or their legal representatives. The goal is to reach a mutually agreed-upon resolution that relieves you of your contractual obligations.
Legal Action, if Necessary: In some cases, negotiation may not yield the desired results. If the timeshare company refuses to cooperate or act in good faith, John Hugh Shannon is prepared to take legal action to protect your rights. He will file a lawsuit and represent you in court, presenting a strong case for contract termination.
Exit and Relief: Once the contract termination is achieved, whether through negotiation or legal action, you can finally experience the relief of being free from the burdensome timeshare contract.
Contact John Hugh Shannon for a Free Consultation
If you're ready to explore your options and get out of a timeshare contract, don't hesitate to reach out to John Hugh Shannon for a free consultation. With his extensive knowledge, expertise, and dedication to client success, he is well-equipped to guide you through the process and help you achieve a favorable outcome.
John Hugh Shannon understands the frustration and financial burden that can come with a timeshare contract. He is committed to fighting for the rights of his clients and ensuring that their best interests are represented. Contact John Hugh Shannon today and take the first step towards a timeshare-free future.