Jacksonville Law Office - Paternity
Feb 14, 2021
Family Law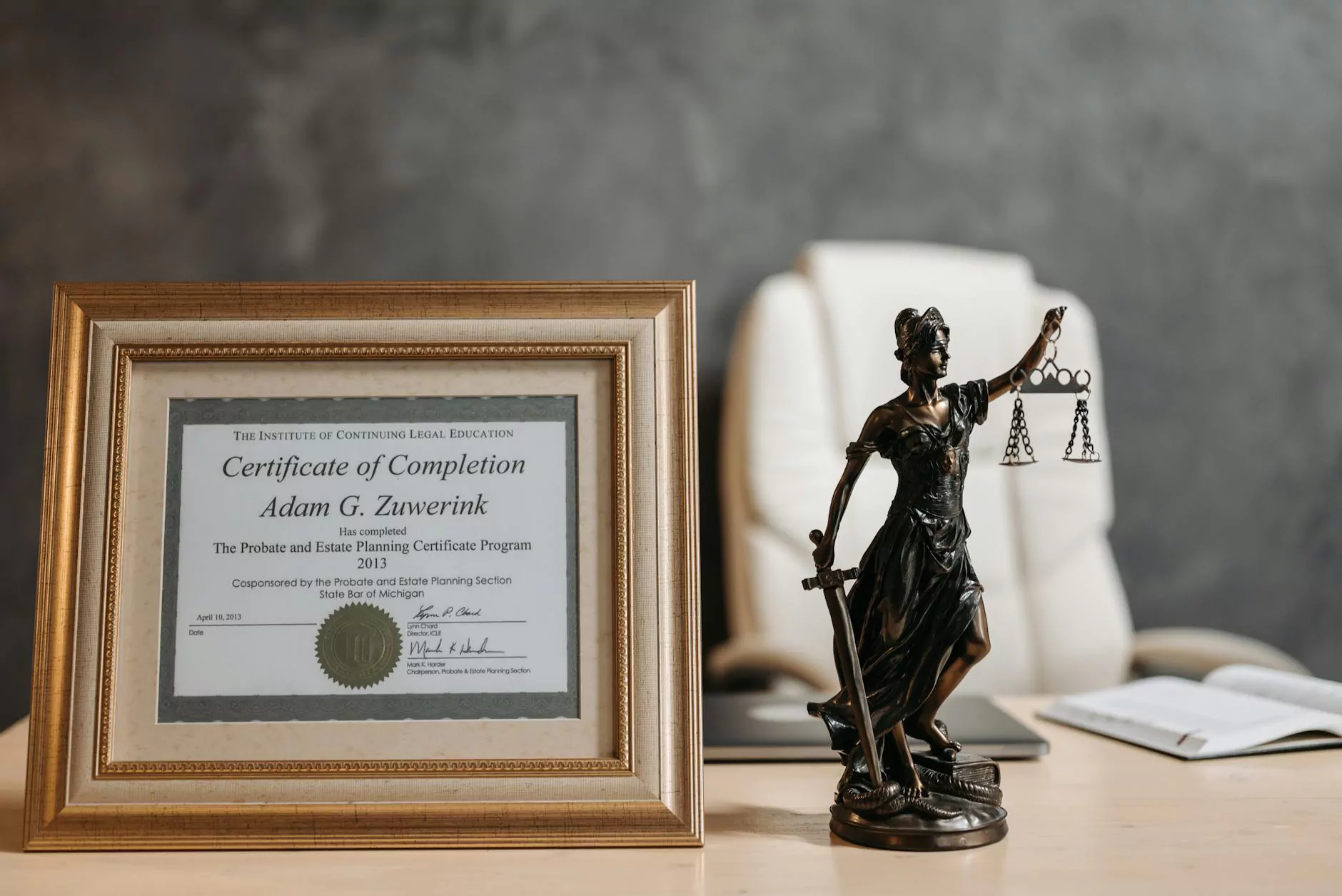 Welcome to John Hugh Shannon, your trusted law office in Jacksonville for all matters related to paternity. With our extensive experience in handling paternity cases, we are dedicated to providing unparalleled legal representation to our clients in their pursuit of resolving paternity disputes. Our team of skilled attorneys understands the emotional and legal complexities that arise in such cases, and we are here to guide you through the entire process.
Why Choose John Hugh Shannon?
When it comes to matters of paternity, choosing the right legal representation is crucial. At John Hugh Shannon, we pride ourselves on our exceptional track record and commitment to client satisfaction. Here's why you should choose our law office:
Expertise
We have a deep understanding of the intricacies of paternity law. Our team of highly skilled attorneys specializes in this area of law, allowing us to provide you with accurate and up-to-date legal advice.
Experience
With years of experience in handling paternity cases, we have successfully resolved numerous complex legal matters. Our wealth of experience equips us to handle even the most challenging situations, ensuring that your case is in safe hands.
Personalized Approach
At John Hugh Shannon, we value the uniqueness of each case and recognize that every client has different needs. That's why we take a personalized approach, tailoring our legal strategies to best suit your individual circumstances. Our attorneys will work closely with you, keeping you informed every step of the way.
Compassionate Support
We understand that paternity cases can be emotionally overwhelming. Our compassionate legal team is dedicated to providing the support and guidance you need during this challenging time. We are here to listen, answer your questions, and address any concerns you may have.
Services We Offer
At John Hugh Shannon, we offer a comprehensive range of legal services related to paternity cases:
Paternity Establishment
Our experienced attorneys can assist in establishing paternity for both mothers and fathers. We will guide you through the legal process, ensuring that your rights are protected and that the appropriate criteria are met.
Paternity Disputes
If you find yourself in a paternity dispute, we are here to help. Our dedicated legal team will analyze the evidence, advocate for your rights, and work towards a fair resolution that serves the best interests of all parties involved.
Child Custody and Support
When paternity is established, matters related to child custody and support often come into play. We have extensive experience in handling these delicate issues and will strive to achieve favorable outcomes that prioritize the well-being of the child.
Modification of Paternity Orders
If you believe that an existing paternity order needs modification due to a change in circumstances, our attorneys can assist you in seeking the necessary legal modifications. We will guide you through the process and ensure that your rights and the best interests of the child are protected.
Legal Representation for Unmarried Parents
We provide legal representation for unmarried parents involved in paternity cases. Our goal is to help you navigate the legal complexities, protect your rights, and contribute to the well-being of your child.
Contact Us Today
If you are in need of legal assistance for a paternity case, don't hesitate to contact us. John Hugh Shannon is here to provide you with reliable and knowledgeable legal representation. Reach out to us today to schedule a consultation with one of our experienced attorneys specializing in paternity law.
Take the first step towards a resolution by choosing John Hugh Shannon, the leading law office in Jacksonville for paternity cases. Your rights and the well-being of your child deserve exceptional legal representation. Contact us now and let us guide you through the complexities of paternity law.