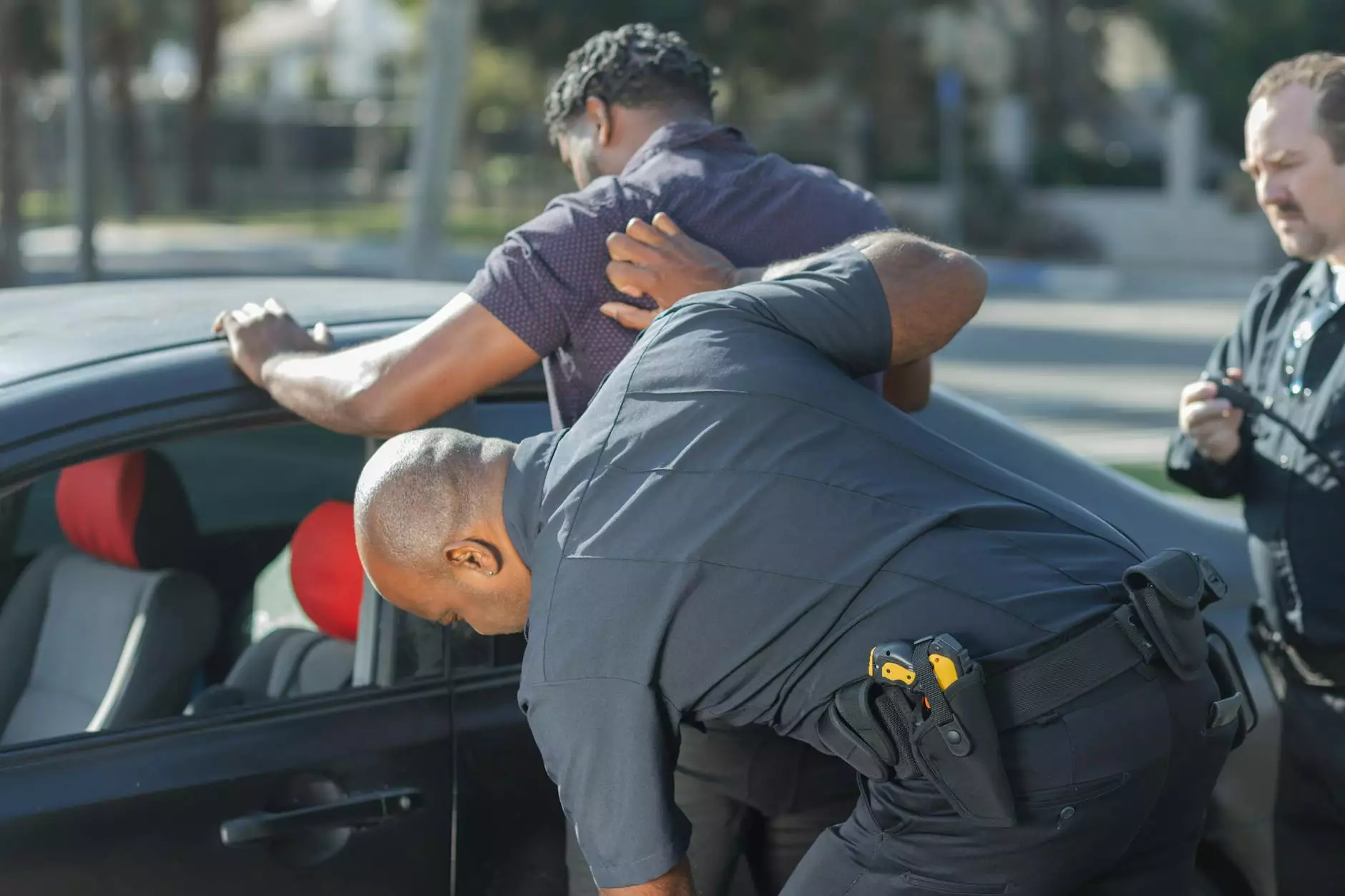 Introduction
Welcome to the informative page about speeding tickets and how John Hugh Shannon, a reputable family and criminal attorney, can help you navigate through legal challenges related to speeding violations.
Understanding Speeding Tickets
Speeding tickets are legal penalties imposed on individuals exceeding the designated speed limits on public roads or highways. These violations can result in various consequences such as fines, points on your driving record, increased insurance premiums, and even license suspension. It is crucial to handle these situations properly to protect your rights and minimize potential negative outcomes.
Why Choose John Hugh Shannon?
John Hugh Shannon is a highly knowledgeable and experienced family and criminal attorney specializing in traffic law. With a strong track record of successfully defending clients facing speeding ticket charges, Mr. Shannon can provide you with expert legal advice and personalized representation throughout the legal process.
Comprehensive Speeding Ticket Defense
At John Hugh Shannon, we understand the complexities and potential impact a speeding ticket may have on your life. Our team of dedicated legal professionals will thoroughly analyze your case to identify potential defenses and strategies. We leave no stone unturned in crafting a solid defense tailored to your specific circumstances.
Extensive Knowledge of Traffic Laws
With his vast experience in traffic law, John Hugh Shannon possesses an in-depth understanding of local, state, and federal traffic regulations. This expertise enables him to navigate through the legal intricacies associated with speeding tickets, maximizing your chances of a favorable outcome.
Personalized Support and Guidance
Every speeding ticket case is unique, and we recognize the importance of personalized attention. John Hugh Shannon provides attentive support, guiding you through each step of the legal process. We are here to address your concerns, answer your questions, and alleviate any anxieties you may have.
Our Approach
When you choose John Hugh Shannon to handle your speeding ticket defense, you can expect a meticulous and strategic approach to your case:
1. Thorough Case Evaluation
We begin by conducting a comprehensive evaluation of the details surrounding your speeding violation. This evaluation helps us identify potential weaknesses in the prosecution's case and any procedural errors that may have occurred.
2. Investigation and Evidence Gathering
Our skilled team will collect relevant evidence such as police reports, witness statements, speed measurement device calibration records, and any other available information. This evidence will be critically examined to identify potential defenses to support your case.
3. Legal Strategy Development
Based on the evidence gathered and the circumstances of your case, John Hugh Shannon will develop a robust legal strategy. This strategy aims to challenge the prosecution's evidence, highlight any constitutional or procedural violations, and advocate for the most favorable outcome.
4. Skilled Negotiation and Court Representation
If a plea bargain or settlement negotiation is possible and in your best interest, our team will work diligently to achieve a favorable resolution. In cases where a trial is necessary, John Hugh Shannon will provide skilled courtroom representation, presenting a strong defense to protect your rights.
Contact John Hugh Shannon Now
Don't let a speeding ticket negatively impact your life. Contact John Hugh Shannon today for expert legal guidance and representation. Our team is committed to fighting for your rights and helping you navigate through the legal complexities of speeding violations.
Disclaimer: The content provided on this page is for informational purposes only and should not be construed as legal advice. For personalized legal assistance regarding speeding tickets, please consult with an attorney.
References:
NHTSA - Speeding
DMV.org - Paying Traffic Ticket Fines
United States Courts - Federal Criminal Law Jurisdiction