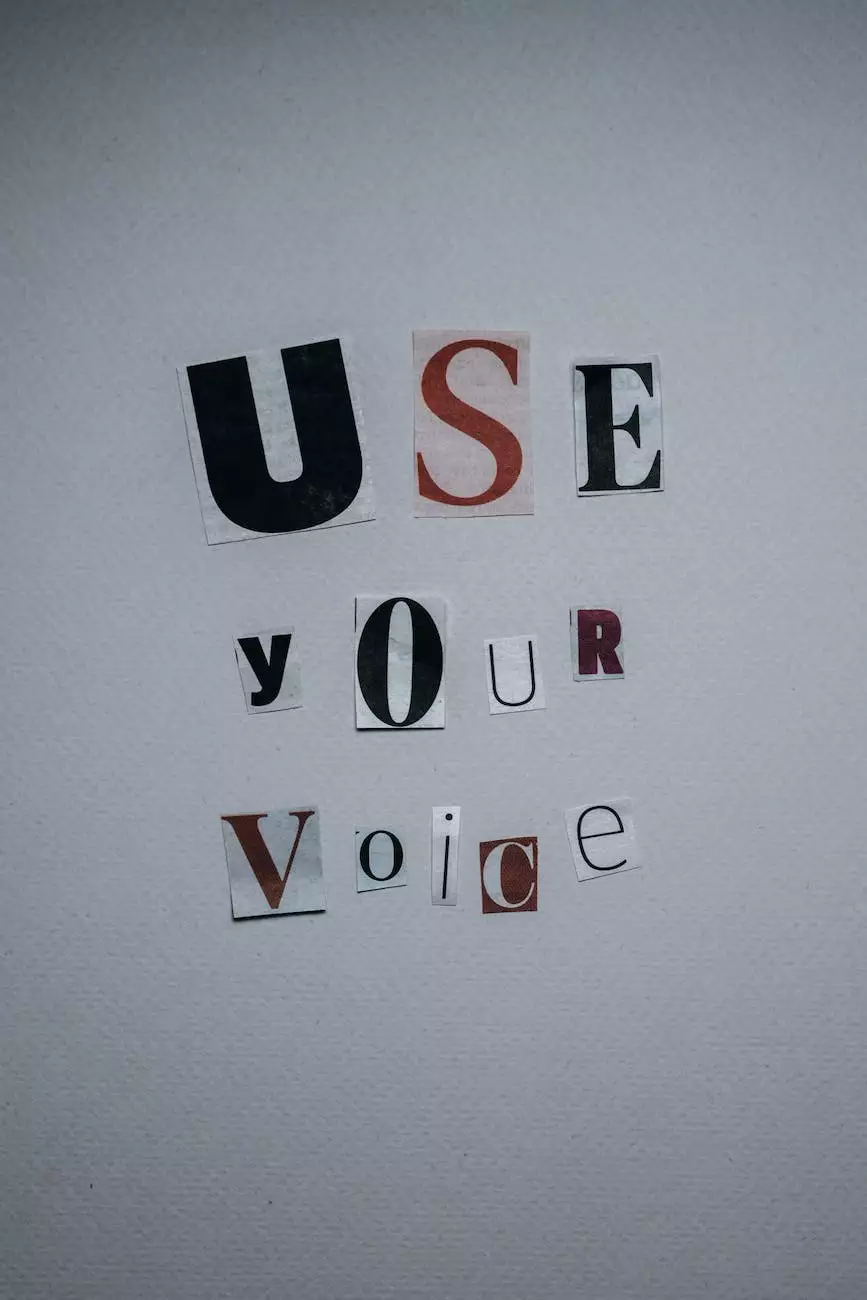 Welcome to the John Hugh Shannon website, where we introduce you to our exceptional legal team. In this section, you will get to know Jeanne Leconte, a highly proficient lawyer who specializes in law and government. With her extensive expertise and experience, Jeanne has become an invaluable asset to our firm.
Experience and Expertise
As a dedicated member of the John Hugh Shannon team, Jeanne Leconte brings a wealth of knowledge and experience in law and government matters. With over 15 years of practice in this field, Jeanne has established herself as a respected professional known for providing top-quality legal services.
Her expertise covers a wide range of areas within the legal domain, including but not limited to:
Constitutional Law: Jeanne is well-versed in constitutional law, ensuring that her clients' rights are protected and upheld. She has successfully represented numerous clients in constitutional cases, providing them with expert guidance and support throughout the legal process.
Administrative Law: With her comprehensive understanding of administrative law, Jeanne assists clients in navigating complex administrative processes. Whether it's dealing with regulatory compliance or contesting administrative decisions, Jeanne's legal advice is invaluable in achieving favorable outcomes.
Government Regulations: Jeanne Leconte is well-informed on government regulations, helping businesses and individuals understand the legal framework and comply with applicable laws. Her meticulous approach ensures that clients are fully aware of their rights and obligations.
Legislative Advocacy: Advocating for clients' interests, Jeanne actively participates in legislative processes, working towards positive legal changes. With her persuasive communication skills and in-depth legal knowledge, she can effectively represent clients' concerns to lawmakers.
Client-Oriented Approach
What sets Jeanne Leconte apart is her client-oriented approach. She believes in building strong relationships with clients, understanding their unique needs, and tailoring legal strategies accordingly. Jeanne takes the time to listen and empathize, ensuring that every client feels heard and supported throughout the legal journey.
Her attention to detail and meticulous preparation make her an exceptional advocate for her clients. Jeanne goes above and beyond to meticulously analyze case details, leaving no stones unturned in pursuit of the best possible outcomes.
In addition to her exceptional legal skills, Jeanne Leconte's compassionate nature and commitment to justice make her the ideal choice for those seeking help in law and government matters. She passionately fights for her clients' rights, aiming to bring about positive change in their lives.
Personal and Professional Development
As part of her commitment to ongoing growth and professional development, Jeanne Leconte actively stays up-to-date with the latest legal precedents, regulations, and industry trends. She regularly attends seminars, conferences, and workshops to enhance her knowledge and sharpen her skills.
Furthermore, Jeanne believes in fostering a collaborative work environment. She actively engages with fellow legal professionals, sharing her insights and expertise, and seeking to learn from others. This continuous learning mindset allows her to offer the most up-to-date and effective legal advice to her clients.
Conclusion
In conclusion, Jeanne Leconte is an exceptionally skilled lawyer within the law and government domain. Her extensive experience, expertise, client-centered approach, and commitment to personal and professional growth make her an invaluable member of the John Hugh Shannon legal team.
If you are in need of legal assistance related to law and government matters, Jeanne Leconte is here to provide you with top-quality legal support. Feel free to reach out to us and schedule a consultation with Jeanne or any other member of our esteemed team.