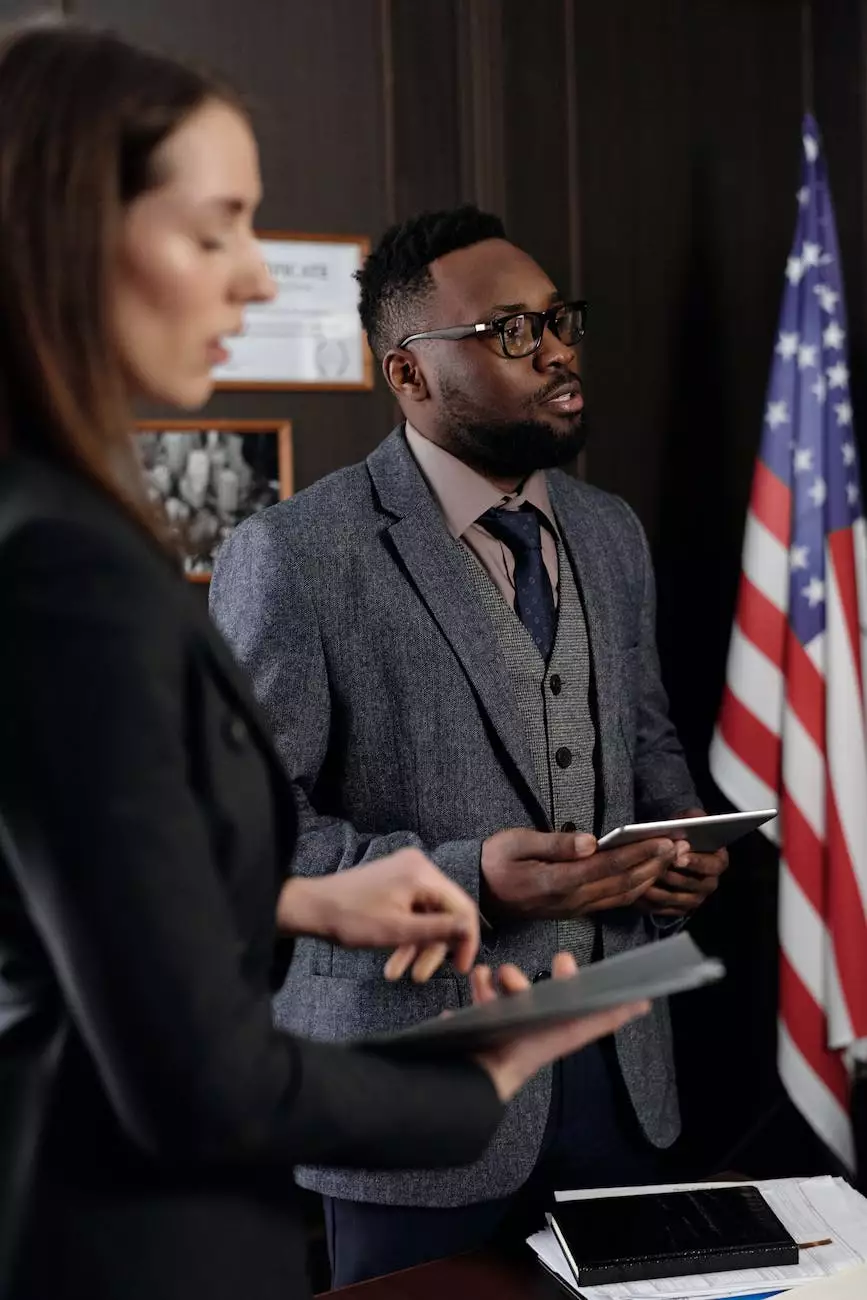 Comprehensive Pre-filing Investigations at John Hugh Shannon
At John Hugh Shannon, we understand the importance of thorough pre-filing investigations in criminal defense cases. Our team of highly skilled attorneys specializes in providing top-notch legal services, including meticulous pre-filing investigations to strengthen your defense strategy. With years of experience in the field of law and government - legal, we have built a solid reputation for delivering exceptional results for our clients.
The Significance of Pre-filing Investigations
A pre-filing investigation is a crucial step in building a strong defense strategy. It involves gathering relevant evidence, conducting interviews, and meticulously reviewing all aspects of your case before formal charges are filed. This early investigation stage helps our attorneys identify any weaknesses in the prosecution's case and develop effective defense strategies accordingly.
The Pre-filing Investigation Process
When you choose John Hugh Shannon for your pre-filing investigation needs, you can expect a comprehensive and tailored approach. Our skilled attorneys leave no stone unturned during the investigation process to ensure the best possible defense for our clients. Here's an overview of the steps involved:
Case Evaluation: Our team will review the details of your case, including any existing evidence or charges against you.
Evidence Collection: We will gather all relevant evidence, including documents, witness statements, and any other information that may support your defense.
Interviews: Our attorneys will conduct thorough interviews with witnesses, experts, and any other individuals involved in the case to gather additional insights and evidence.
Expert Analysis: In complex cases, we may consult with experts in various fields to provide a deeper understanding of the evidence and strengthen your defense.
Legal Research: Our team will conduct extensive legal research to identify any potential loopholes, precedents, or defenses that can be used in your case.
Strategy Development: Based on the findings of the investigation, our experienced attorneys will develop a comprehensive defense strategy tailored specifically to your case.
Why Choose John Hugh Shannon for Your Pre-filing Investigation?
When it comes to pre-filing investigations, the knowledge, expertise, and attention to detail truly matter. Here's what sets John Hugh Shannon apart from the competition:
Experience: Our team of attorneys has extensive experience in handling a wide range of criminal defense cases, ensuring that your pre-filing investigation is in capable hands.
Comprehensive Approach: We leave no stone unturned during our investigations, ensuring that we have all the necessary evidence and information to build a solid defense strategy.
Expert Network: Over the years, we have built a strong network of experts in various fields who can provide invaluable insights and support for your case.
Personalized Service: At John Hugh Shannon, we believe in offering personalized attention to each client. Your case will receive the dedicated focus and customized approach it deserves.
Proven Track Record: Our firm has achieved numerous successful outcomes for our clients by utilizing our meticulous pre-filing investigation techniques.
Contact John Hugh Shannon for Expert Pre-filing Investigations
If you are in need of a pre-filing investigation to strengthen your defense against impending criminal charges, don't hesitate to reach out to our team at John Hugh Shannon. Our attorneys are here to provide you with comprehensive and expert support throughout the entire legal process. Contact us today to schedule a consultation and take the first step towards a strong defense.