10 Reasons Why You Need to Hire a Divorce Attorney
Nov 8, 2019
Divorce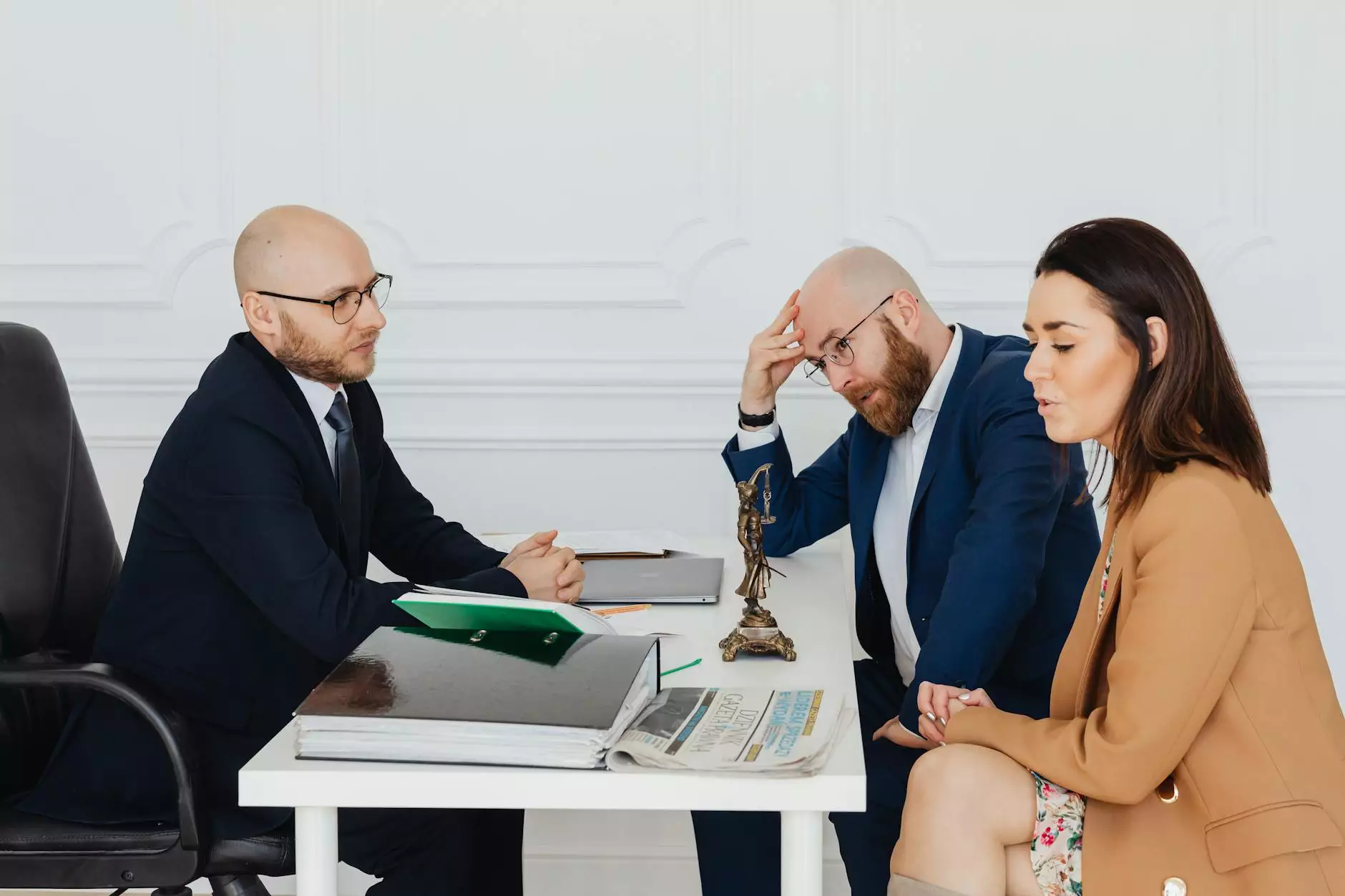 Introduction
Welcome to John Hugh Shannon, your trusted source for legal advice and representation in the realm of divorce and family law. If you are contemplating a divorce, it's crucial to understand the significance of hiring a seasoned divorce attorney to guide you through the complexities of the legal process and safeguard your interests.
1. Expert Legal Knowledge and Experience
A divorce attorney possesses in-depth legal knowledge and years of experience in handling divorce cases. They understand the nuances of family law, the court system, and local jurisdictional requirements. With their expertise, they can provide you with accurate legal advice tailored to your specific circumstances.
2. Objective Guidance and Support
Divorce can be emotionally challenging, making it difficult to make sound decisions. A divorce attorney acts as your objective advocate, offering guidance and support throughout the process. They ensure you remain focused on your long-term goals and help you make informed choices that align with your best interests.
3. Protection of Your Rights and Assets
When going through a divorce, ensuring the protection of your rights and assets is paramount. A divorce attorney will thoroughly evaluate your assets, including property, investments, and financial accounts. They will work diligently to protect your interests, advocating for a fair division of marital property and spousal support, if applicable.
4. Negotiation and Settlement
A skilled divorce attorney excels in negotiation and settlement strategies. They will work on your behalf to achieve a fair settlement outside of court whenever possible. By leveraging their knowledge of family law and understanding of your unique situation, they can negotiate with the other party and their attorney to reach amicable solutions.
5. Child Custody and Support
If you have children, their well-being is of utmost importance. A divorce attorney will help you navigate child custody and support matters, ensuring the best interests of your children are prioritized. They will advocate for fair custody arrangements and fight for child support that adequately reflects the needs of your children.
6. Legal Documentation and Paperwork
Filing for divorce involves extensive documentation and paperwork. Any mistakes or omissions could delay the process or negatively impact your case. A divorce attorney will handle all the necessary paperwork, ensuring it is completed accurately and submitted within deadlines. This saves you time, reduces stress, and gives you peace of mind.
7. Mediation and Alternative Dispute Resolution
Many divorces can be resolved through mediation or alternative dispute resolution methods, such as collaborative law or arbitration. A competent divorce attorney will explore these options and guide you through them. They will facilitate productive communication between you and your spouse to reach mutually beneficial agreements without going to court.
8. Courtroom Representation
In cases where litigation is necessary, having a divorce attorney by your side is crucial. They will provide strong courtroom representation, presenting your case persuasively to the judge. Their courtroom experience and familiarity with court procedures ensure your interests are well-protected and your voice is heard.
9. Stress Reduction
Divorce proceedings can be incredibly stressful. By hiring a divorce attorney, you can alleviate a significant portion of this stress. They handle the legal complexities on your behalf, allowing you to focus on healing and rebuilding your life. Knowing that a capable professional is handling your case gives you peace of mind during a challenging time.
10. Avoiding Costly Mistakes
Without proper legal representation, you may make mistakes that have long-term financial and emotional consequences. A divorce attorney helps you avoid costly missteps by providing meticulous guidance and ensuring all legal procedures are followed accurately. Their expertise safeguards you from irreversible errors, protecting your future financial stability.
Conclusion
When it comes to divorce, hiring a qualified divorce attorney is vital. John Hugh Shannon, the leading name in divorce law, offers unparalleled expertise and guidance that can make a significant difference in the outcome of your case. Don't jeopardize your rights and financial well-being – consult with our legal professionals today and benefit from their extensive knowledge and unwavering support.