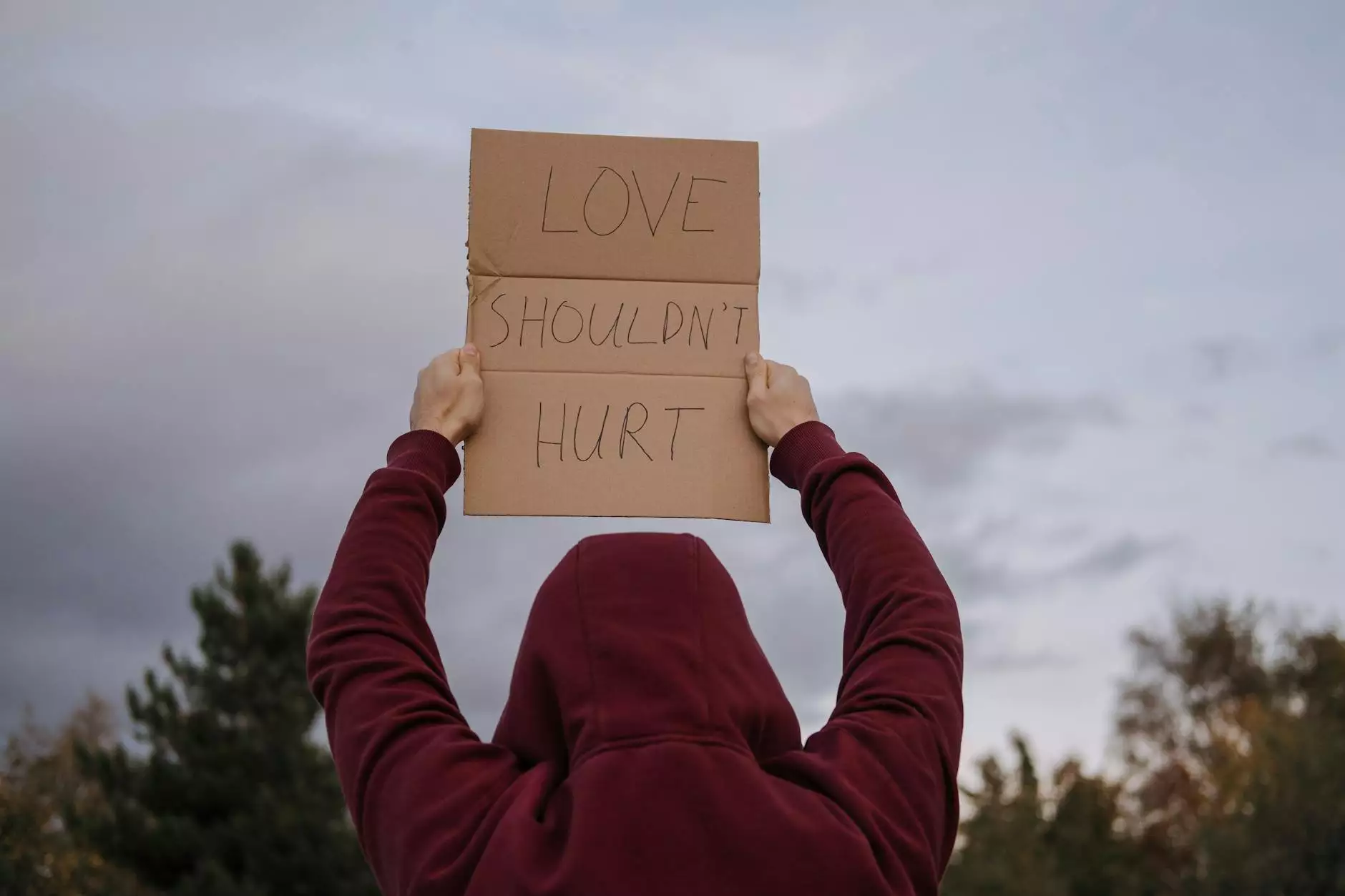 The Importance of Understanding Domestic Battery Laws
Domestic battery is a serious offense that can have severe consequences for the individuals involved. To protect the rights of all parties involved, it is crucial to have a clear understanding of domestic battery laws in Florida. At John Hugh Shannon, we specialize in providing comprehensive legal services in the area of domestic battery law.
Defining Domestic Battery
Domestic battery refers to the act of causing bodily harm or intentionally touching another person against their will in a domestic setting. It is important to note that domestic battery can occur between individuals who are in a current or former romantic relationship, reside together as a family, or share a child together.
Punishments and Legal Consequences
In Florida, domestic battery is classified as a misdemeanor offense. If convicted, the penalties can include jail time, fines, probation, mandatory counseling, and the issuance of a restraining order.
Repeat offenders or cases involving serious bodily injury may result in enhanced penalties, such as felony charges, longer prison sentences, and the loss of certain civil rights.
Understanding the Legal Process
If you are facing domestic battery charges in Florida, it is essential to understand the legal process involved. Our team at John Hugh Shannon has extensive experience in navigating domestic battery cases, ensuring that all relevant legal procedures are followed, and protecting our clients' rights.
How We Can Help
At John Hugh Shannon, we are dedicated to providing exceptional legal support to individuals dealing with domestic battery issues in Florida. Our experienced attorneys have in-depth knowledge of domestic battery laws and can provide valuable guidance throughout the legal proceedings.
We are committed to thoroughly reviewing the details of each case, conducting investigations if necessary, and building a strong defense strategy. Our priority is to protect our clients' rights and ensure the most favorable outcome possible.
Contact Us for Expert Legal Assistance
If you need assistance in navigating domestic battery laws in Florida, do not hesitate to reach out to us at John Hugh Shannon. Our competent, compassionate attorneys are ready to provide the guidance and representation you need during this challenging time.
With our expertise in Florida's legal system and our commitment to achieving the best results for our clients, you can trust us to handle your domestic battery case with the utmost professionalism and care.
Contact John Hugh Shannon today to schedule a consultation and secure the legal representation you deserve.
Conclusion
When it comes to domestic battery laws in Florida, understanding the legal implications and taking the appropriate steps to protect your rights is of utmost importance. With the assistance of John Hugh Shannon, you can gain valuable insights, professional guidance, and reliable representation throughout the legal process.
Don't let domestic battery charges bring unnecessary stress and uncertainty into your life. Contact us today and let our skilled attorneys help you navigate through these challenging circumstances.