St. Petersburg Divorce Attorneys - Golden Key Law Group
Dec 16, 2017
Divorce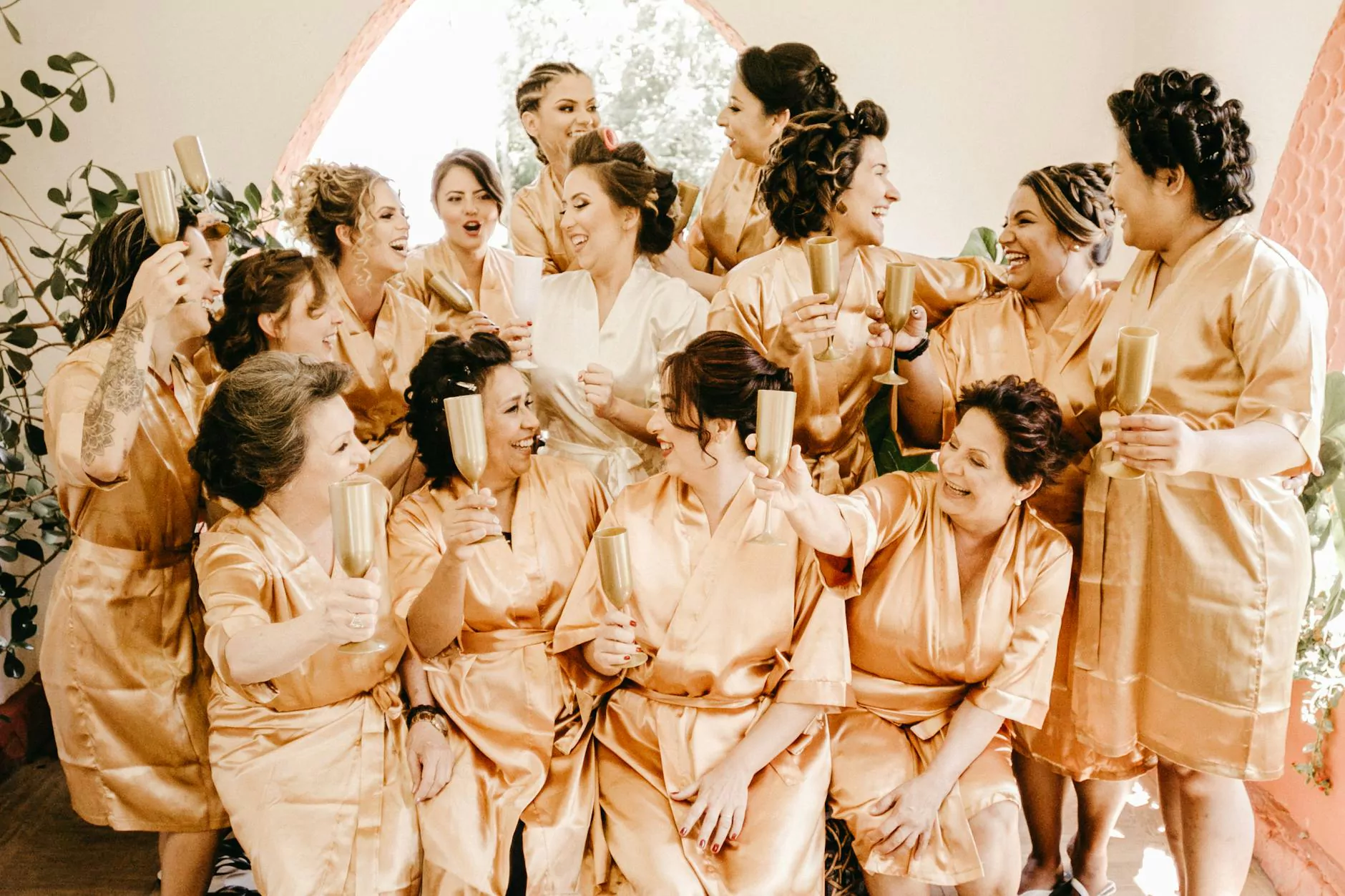 Welcome to the page of Golden Key Law Group, the leading divorce law firm in St. Petersburg, Florida. If you are currently going through a dissolution of marriage and need expert legal assistance, you are in the right place. Our team of highly proficient St. Petersburg divorce attorneys, led by the renowned John Hugh Shannon, is dedicated to providing top-quality legal representation tailored to your unique needs.
Comprehensive Divorce Services
At Golden Key Law Group, we understand that divorce can be a complex and emotionally challenging process. Our experienced St. Petersburg divorce attorneys are here to guide you through every step of your dissolution of marriage case, ensuring that your rights and interests are protected.
With a deep understanding of both the legal and emotional aspects of divorce, we offer a wide range of services to support you during this difficult time. From initial consultations to the resolution of complex marital issues, our team is equipped to handle all aspects of your divorce case with utmost proficiency and compassion.
Expert Legal Guidance
With over a decade of experience in family law, John Hugh Shannon is recognized as one of the most reputable divorce attorneys in St. Petersburg, FL. His dedication to achieving favorable outcomes for his clients has earned him a reputation for excellence and reliability.
When you choose Golden Key Law Group, you can expect personalized attention from a team that truly cares about your well-being. We take the time to understand your unique circumstances and develop customized strategies to help you navigate the divorce process efficiently and effectively.
Protecting Your Rights
Our primary goal is to protect your rights and secure the best possible outcome in your dissolution of marriage case. Whether you are facing issues related to child custody, division of assets, alimony, or any other divorce-related matter, we are here to fight for your interests.
As skilled negotiators and litigators, our St. Petersburg divorce attorneys are well-versed in Florida family law and the intricacies of the local court system. We will work tirelessly to ensure that your rights are upheld and that you receive fair treatment throughout the divorce process.
Why Choose Golden Key Law Group?
1. Extensive Experience:
With years of experience exclusively in family law, our St. Petersburg divorce attorneys have honed their knowledge and skills to deliver exceptional results for our clients. Your case will be in the hands of seasoned professionals who understand the nuances of divorce law in Florida.
2. Client-Centered Approach:
Golden Key Law Group takes pride in putting our clients' needs first. We understand that every divorce case is unique, and we tailor our strategies accordingly to achieve the best possible outcome for you and your family.
3. Stellar Reputation:
Our commitment to excellence has earned us a stellar reputation in the St. Petersburg community. We have a proven track record of success, helping numerous clients navigate their divorce cases with positive outcomes.
4. Compassionate Support:
Divorce can be emotionally challenging, and we recognize the importance of providing compassionate support during this stressful time. Our team is here to listen, guide, and support you throughout the entire process.
5. Unwavering Advocacy:
When you choose Golden Key Law Group as your legal representation, you can rest assured that we will be unwavering advocates for your rights. We will fight tirelessly to protect your interests and work towards a fair resolution.
Contact St. Petersburg Divorce Attorneys Today
If you are in need of highly qualified St. Petersburg divorce attorneys, look no further than Golden Key Law Group. With our extensive experience, unwavering dedication, and client-centered approach, we are confident in our ability to provide you with the best possible legal representation.
Contact John Hugh Shannon and his team today to schedule a consultation and take the first step towards resolving your dissolution of marriage case. Trust us to handle your divorce with the utmost professionalism, discretion, and care.
Disclaimer: The information provided on this website does not, and is not intended to, constitute legal advice. All information, content, and materials available on this site are for general informational purposes only. Seek professional legal advice for your specific circumstances.