Top 10 Questions to Ask Before Hiring a Family Law Attorney
Aug 1, 2020
Family Law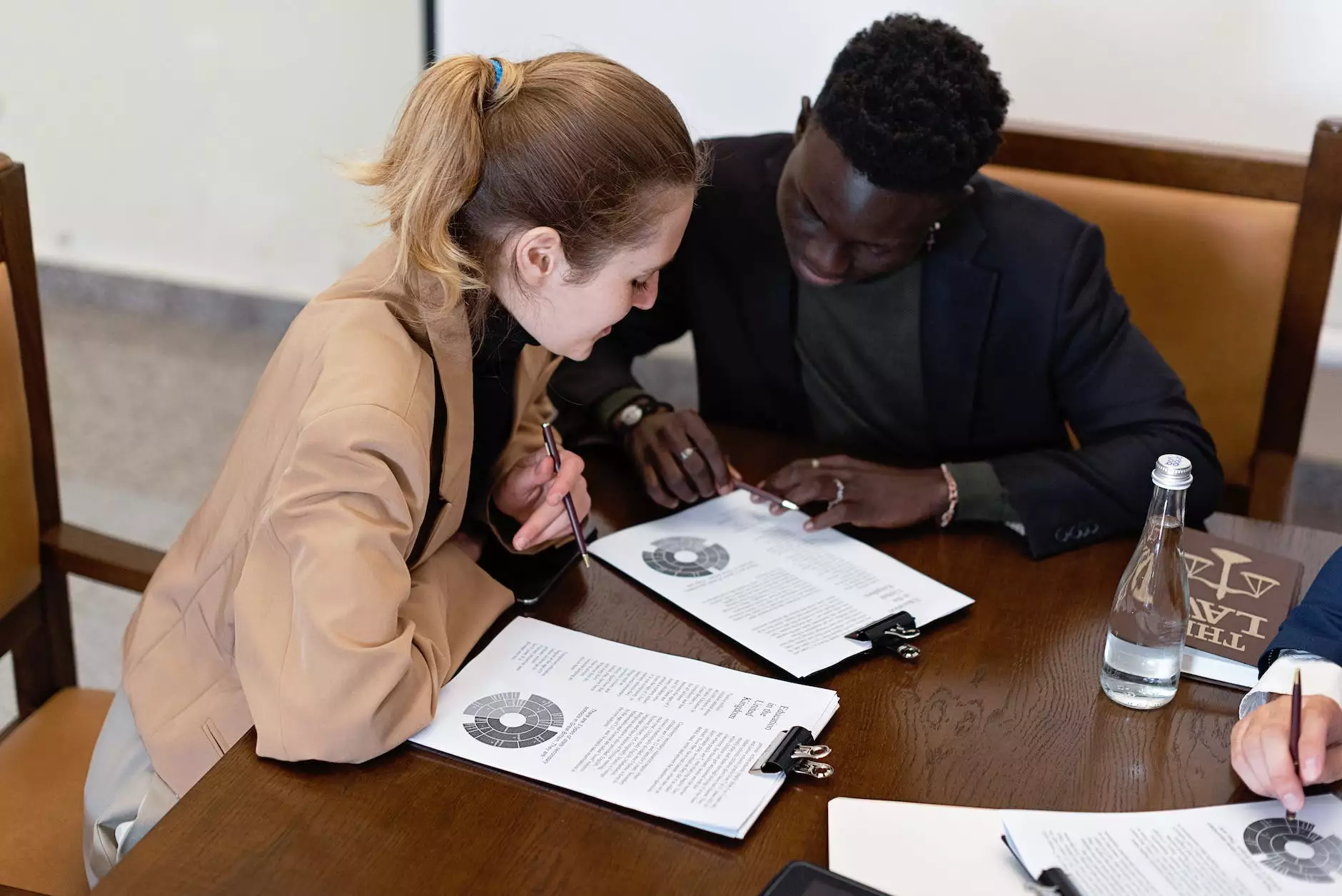 Introduction
Welcome to John Hugh Shannon, your trusted source for expert legal advice and representation in family law matters. When it comes to choosing a family law attorney, it's critical to ask the right questions to ensure you're making an informed decision. Our team is here to guide you through this process and help you find the best attorney for your needs. In this article, we will provide you with a comprehensive list of the top 10 questions to ask before hiring a family law attorney.
1. How Many Years of Experience Do You Have?
Experience is key when it comes to handling complex family law cases. It's crucial to ask the attorney about their years of experience in the field. A seasoned attorney like John Hugh Shannon brings a wealth of knowledge and understanding that can greatly benefit your case. With over 20 years of experience, John Hugh Shannon has successfully handled numerous family law cases and has developed a deep understanding of the legal process.
2. What is Your Specialization in Family Law?
Family law encompasses various areas, including divorce, child custody, alimony, adoption, and more. It's important to choose an attorney who specializes in the specific area that matches your needs. John Hugh Shannon specializes in all aspects of family law, ensuring you receive expert advice tailored to your unique situation.
3. Can You Provide References from Past Clients?
Testimonials and references from past clients are a great way to gauge an attorney's reputation and the quality of their services. When interviewing a family law attorney, don't hesitate to ask for references. At John Hugh Shannon, we are proud of our satisfied clients and can provide you with references upon request.
4. What is Your Approach to Resolving Family Law Issues?
Every attorney has their own approach to resolving family law issues. It's essential to understand how the attorney plans to handle your case and whether their approach aligns with your goals. John Hugh Shannon believes in a compassionate yet assertive approach in advocating for his clients' best interests. He prioritizes open communication, negotiation, and mediation to reach amicable solutions whenever possible.
5. How Do You Communicate with Clients?
Effective communication is vital throughout the duration of your case. Discuss with the attorney how they prefer to communicate and their availability for updates and discussions. John Hugh Shannon values regular communication with his clients, ensuring they are informed and involved at every step of the legal process. Whether it's through phone calls, emails, or in-person meetings, you can rely on responsive and clear communication.
6. What is Your Success Rate in Similar Cases?
Ask the attorney about their success rate in handling cases similar to yours. A high success rate demonstrates their expertise in navigating complex family law matters. John Hugh Shannon has a proven track record of achieving favorable outcomes for his clients. His dedication, attention to detail, and strategic approach has earned him a reputation for excellence in family law.
7. How Do You Handle Billing and Legal Fees?
Discuss billing practices and legal fees upfront to ensure you understand the financial aspects of your case. Ask about the attorney's billing structure, payment options, and any other fees you may be responsible for. John Hugh Shannon believes in transparency and will provide you with a clear breakdown of his fees and billing policies, allowing you to make informed decisions.
8. Do You Have Courtroom Experience?
While many family law cases can be resolved outside of court through negotiation or mediation, it's important to hire an attorney with courtroom experience in case your case requires litigation. John Hugh Shannon is an experienced trial attorney and has successfully represented clients in courtrooms throughout the region. You can have peace of mind knowing that you have a skilled advocate on your side.
9. How Do You Stay Updated with Changes in Family Law?
Family law is subject to regular changes and updates. It's crucial to choose an attorney who stays informed about the latest developments in family law. John Hugh Shannon is committed to continuous education and staying updated with changes in legislation and legal precedents. This ensures that he provides his clients with the most current and effective legal strategies.
10. What Sets You Apart from Other Family Law Attorneys?
Finally, ask the attorney about what sets them apart from other family law attorneys in the industry. John Hugh Shannon prides himself on his personalized approach, attention to detail, and unwavering commitment to his clients. With every case he takes on, he strives to build strong relationships based on trust and integrity, while fighting vigorously for his clients' rights.
Contact John Hugh Shannon for Expert Family Law Representation
Choosing the right family law attorney is crucial for achieving a successful outcome in your case. By asking these top 10 questions, you can ensure you hire the best legal professional for your specific needs. If you're seeking expert advice and representation in family law matters, contact John Hugh Shannon today. With his extensive experience, specialization in family law, and dedication to his clients, John Hugh Shannon is the ideal choice to handle your family law case.